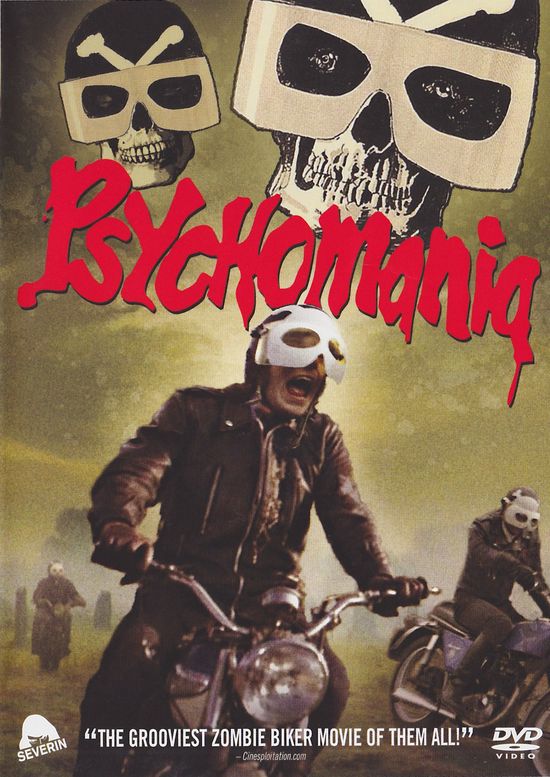 Year: 1973
Duration: 01:25:45
Directed by: Don Sharp
Actors: Nicky Henson, Mary Larkin, Ann Michelle
Language: English
Country: UK
Also known as: The Death Wheelers (USA) | Death Wheelers Are… Psycho Maniacs (Australia)
Description of Psychomania film: A biker gang terrorizes a town. They go by the name of The Living Dead, and that name will prove perfect.
A deal with the Devil gives them the possibility to live eternally as long as they kill themselves.
After their leader does this, all bikers follow his example. But eternal life is not exactly what they hoped for.
A woman enters into a contract with the Devil that her son and a group of his friends-bikers will rise from the grave after death. They are travelling on motorcycles. Bikers rides around the city, inducing panic and killing people and then commit suicide to gain immortality…
Screenshots:
Download: