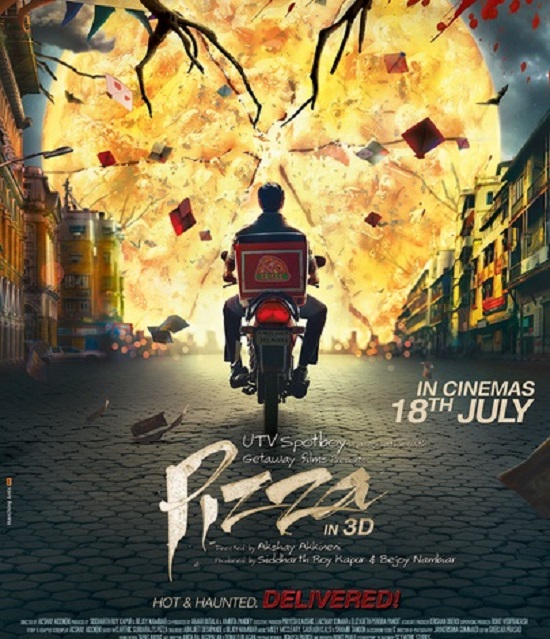 Year: 2014
Duration: 107 min

Directed by:  Akshay Akkineni
Actors:  Akshay Oberoi, Parvathy Omanakuttan, Dipannita Sharma
Language: Hindi | English SoftSubs

Country: India
Description: Entertaining remake of the director's smaller budgeted 2012 bollywood flick, 'Pizza.' Personally I like this one more than the original. I don't care what people on IMDB say about it. Its less like the 'Desperado' remake of 'El Mariachi' and more like the 'Evil Dead (1981)' remake of 'Within The Woods (1978)'.

Kunal is a pizza delivery adult trying to makes ends meet. He appears to be losing his mind due to the many stresses in his life. His girlfriend is pregnant, money is tight, and he sees demon ghosts out on deliveries. His boss is kind of a dick. His customer's are weird and ungrateful. India really is just like the U.S., I guess…
The less one knows about this movie before watching it, the better the ending. One of the rare movies where the twist at the end won't make you say, 'Oh come on…' Instead, you most likely you will want to re-watch it immediately. The cheesy music threatens to undermine it at parts, but its forgivable due the overall originality, solid performances, and excellent writing. I mean, its no 'Evil Dead.' Its not even 'Evil Dead' remake, but it makes me look forward to more from this writer/director.
Screenshots
Download