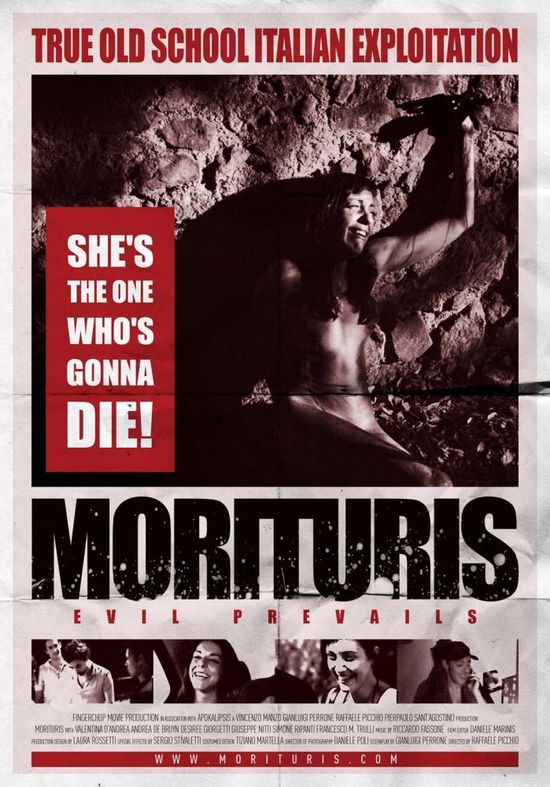 Year:  2011
Duration:  1:22:10
Directed by:  Raffaele Picchio
Actors:   Valentina D'Andrea, Andrea De Bruyn, Désirée Giorgetti
Language:  Italian | Romanian
Country:  Italy
Also known as:   Morituris: Legions of the Dead , Das Böse gewinnt immer , 
Kuoleman gladiaattorit , Legions of the Dead ,
Debiruzu reipu ,
Description of Morituris movie: In this old-school, Italian,  exploitation/horror movie, three young men meet two beautiful women and convince them to go with them to a remote location. Once there, the women realize that the men lied to them in order to beat and rape them. The women try to escape, only to accidentally unleash a pack of long-dead zombie gladiators  that proceed to attack the group.

Screenshots
Download