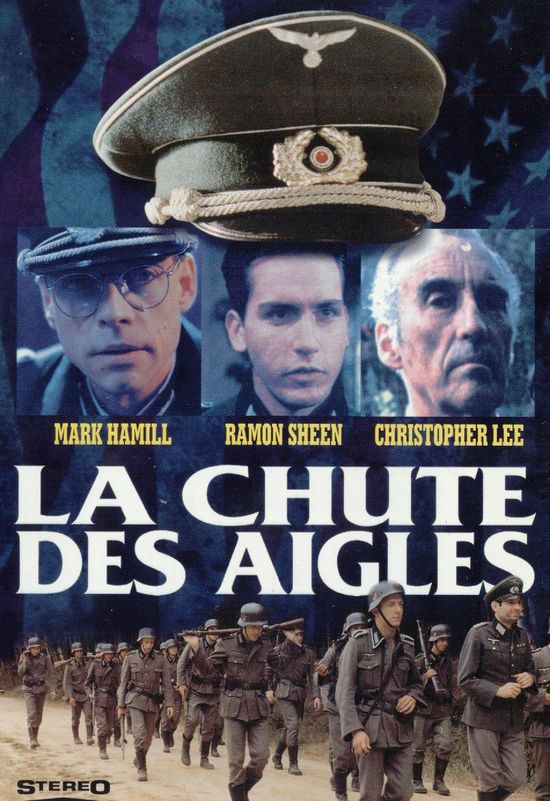 Year: 1989
Duration: 1:25:02
Directed by: Jesús Franco
Actors: Christopher Lee, Ramon Estevez, Mark Hamill
Language: English
Country:  France | Belgium
Also known as: La chute des aigles, Missão Águia – O Último Ataque, Una canción para Berlín,

Description: This movie contains some scenes from Convoi de Filles (1978), which was itself full of stock footage. The train and fight scenes in the middle part are taken from Alain Payets exploitationers Train Spécial Pour SS (1977) and Nathalie Rescapée De L'Enfer (1978). Don't be fooled by the screens, this is neither exploitation nor war action.

Berlin, 1939. Lily is a young, pretty girl with a wonderful voice, the daughter of wealthy banker Walter Strauss. A brilliant officer falls in love with her. However, she prefers him Charles — musician and composer living contrary to the laws of the Third Reich.
Screenshots
Download