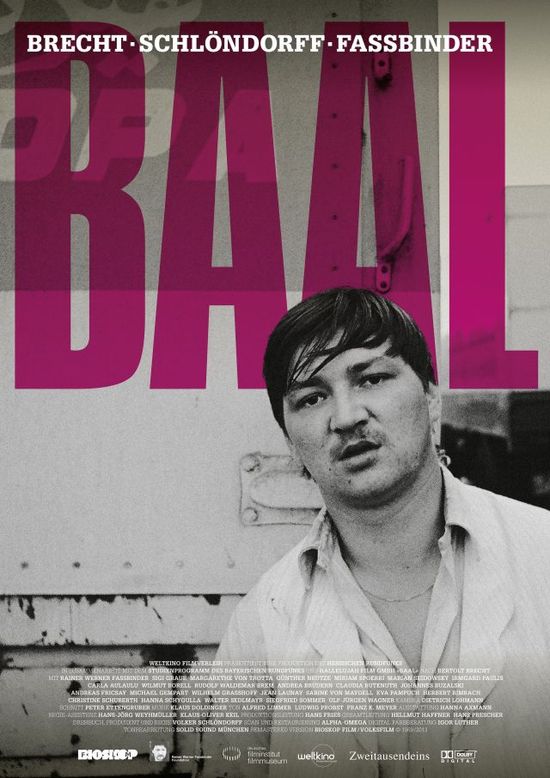 Year: 1970
Duration: 01:24:42
Directed by: Volker Schlöndorff 
Actors: Rainer Werner Fassbinder, Sigi Graue, Margarethe von Trotta, Miriam Spoerri.
Language: German
Country: Germany
Also known as: 
Description: Baal is a television adaptation of the play Baal by the German director Volker Schlöndorff . The main character, who carries the name of the film keeps rambling about, raping and accosting people throughout the movie and is still admired by friends.
For starters, "BAAL" (1970) is arguably the 'Holy Grail of German New Cinema.'
To make a long story short, Volker Schlöndorff's 1970 cinematic adaptation of Bertolt Brecht's play "BAAL" has been more or less banned for over 40 years and has sat in a vault because Brecht's bitch widow disapproved of Fassbinder's leather-jacket-clad depiction of the eponymous antihero and had the film taken out of circulation almost immediately (she called the very same night it was first screened and had it banned, thus being only screened once ever).  For Fassbinder fans, Baal is certainly a treat because, as the filmmaker's Danish friend Christian Braad Thomsen described in his comprehensive study "Fassbinder: The Life And Work Of A Provocative Genius", Fassbinder essentially plays himself!  Although this film was just recently re-released in German theaters, as well as on DVD, I offer this rare rip now due to the 12 month rule on CG.  Unfortunately, it does not include English subtitles (though apparently the recently released official DVD does).
Screenshots
Download