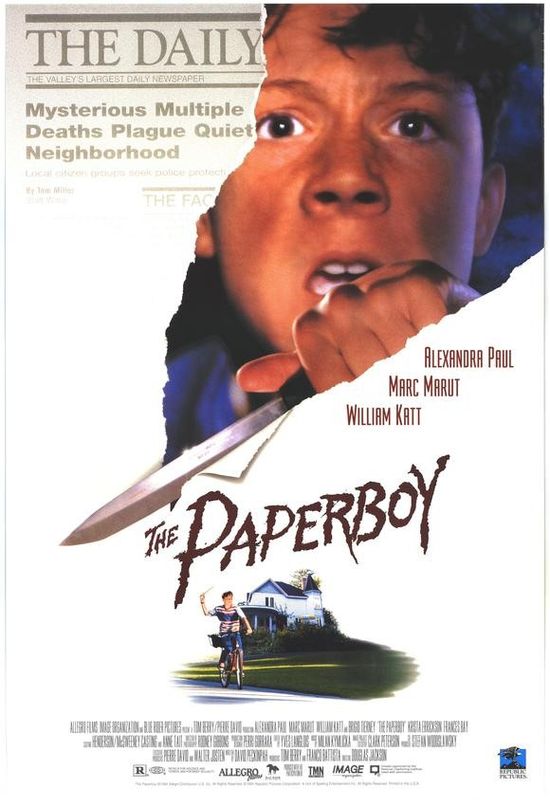 Year: 1994
Duration: 01:31:37
Directed by: Douglas Jackson

Actors: Alexander Paul, Marc Marut, Brigid Tierney

Language: English
Country: Canada
Also known as:El diariero siniestro, Le camelot, La muerte tiene cara de ángel, Porte aperte al delitto
Description: Mom was too strict with the boy. True, and the boy was not a gift. Then mom found in the cellar with a broken neck. The boy drove the papers on a bike, made friends with one old woman and in absentia loved her daughter, thinking that she will be his new mom. To call it from Boston, old lady he strangled, and then simply terrorized love her new Mama, who arrived to the funeral with his little " sister ". Well, if someone was getting on his way, here the conversation was short – even own dad killed with a Golf club.
12-year-old johnny does not forgive insults. To anyone. Even his own father. What can we say about a neighbor Melissa, who insulted, while johnny was, as it seems, the best intentions…
Filmed by director of Whispers movie.
Screenshots:
Download: