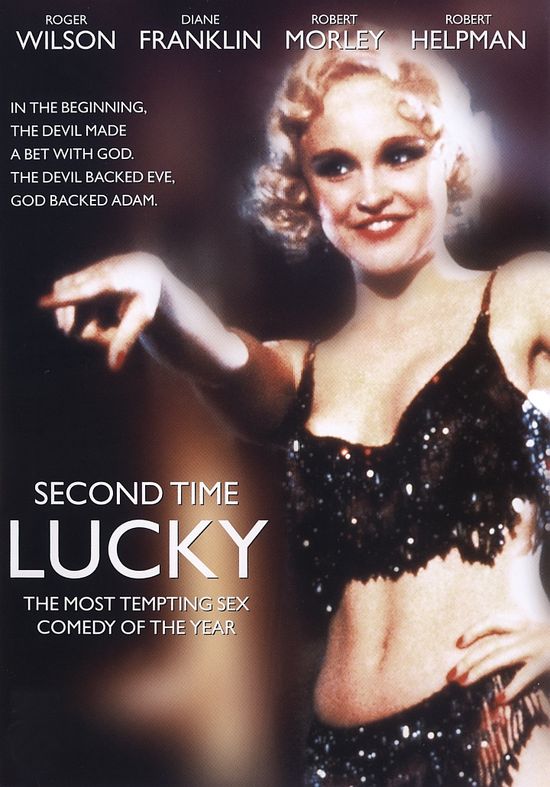 Year: 1984
Duration: 01:39:38
Directed by: Michael Anderson
Actors: Diane Franklin, Roger Wilson, Jon Gadsby
Language: English
Country: New Zeland
Also known as: Aatami ja Eeva – uusintaottelu (Finland)
Description: God and the Devil make a bet and a young boy and girl become the pawns of this game. The couple crosses the fabric of Time, always meeting again in the Garden of Eden, Ancient Rome, World War I, the Gangster's 1920s and the age of Glam Rock.

God and Satan decide to give the whole Adam and Eve thing a second try with winner take all. So Gabriel is sent to earth to find a new couple ( called Adam and Eve which was pretty handy ) and sends then to the garden of Eden.  Gabriel ( Gabby ) acts as Adam's advisor while Eve is working for Satan.
The story gets kind of fuzzy after that as the couple them pop through various times in history with Eve each time trying to tempt Adam.
And lastly on a totally shallow note
Diane Franklin looks gorgeous whatever the time period, and gets topless quite a bit
Screenshots:
Download: