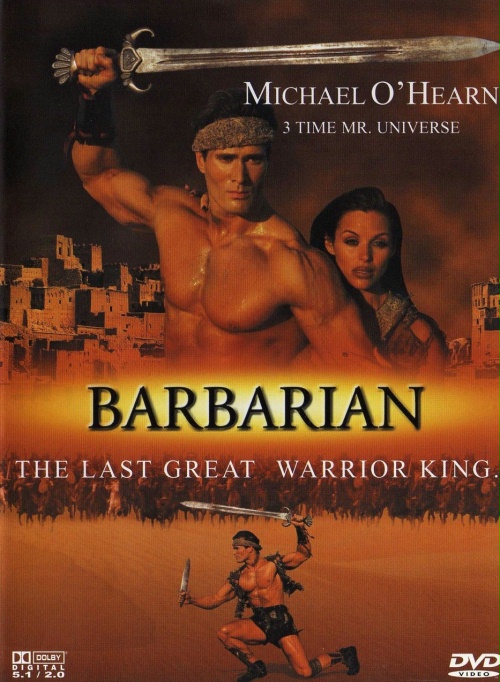 Year:2003
Duration: 1:18:20

Directed by: John O'Halloran
Actors: Michael O'Hearn, Irina Grigoreva, Svetlana Metkina
Language:English
Country:USA
Also known as: Barbarian: The Last Great Warrior King, O varvaros

Description: Ancient earth is suffocating under the tyranny of the sorcerer. Dark Lord reigns unchallenged in the occupied Kingdom, seeing no resistance. All his thoughts are set on world domination. For this he needs to possess only three ancient magical amulets of power: skull, sword of justice and the amulet of life. Only one fighter is now able to confront the dark Lord. It is not just bestrashniy warrior, he is a barbarian… and his name is Cain.
This movie is ridiculous and fun.  Seriously low-budget.  Starring Michael O'Hearn, bodybuilding champion and star of the now defunct American Gladiators redo (he was Titan, the lead male gladiator).
Generic story line of some hulking man who womanizes and slashes his way through the odds stacked against him. Joined by what seems to be a child or little person in a sewn together bear costume, who's voice is so stupid it makes you cringe.
The only other person you will probably recognize is Martin Kove (Sensei Kreese from the Karate Kid films) as the main bad guy/sorcerer.  He seems to phone in his poor portrayal of the nemesis.
Enjoy.  I dont really have the extras details, but I think its just like a trailer and some other junky stuff, nothing amazing, but it should all be there.
Screenshots
Download