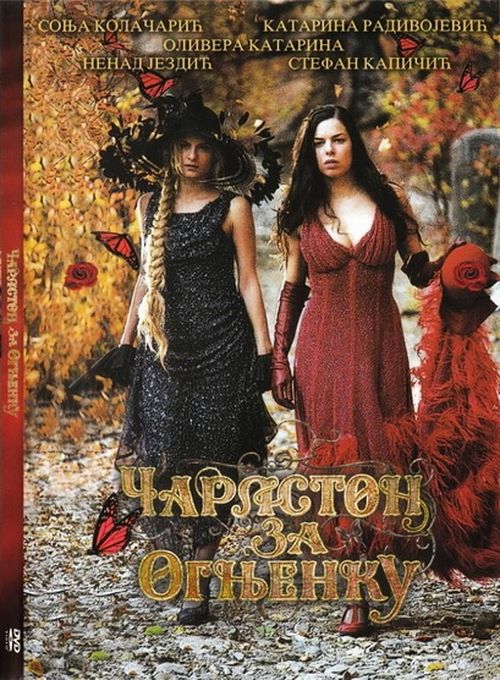 Year: 2008
Duration: 01:32:55
Directed by: Uros Stojanovic
Actors: Katarina Radivojevic, Sonja Kolacaric, Stefan Kapicic
Language: Serbian | English subtitles
Country: Serbia
Also known as: Carlston za Ognjenku (original title) | Charleston & Vendetta (France)
Description: After the end of World War I, Serbia is a desolated country. Rebuilding the country is the priority, but most of the men are gone.
Especially in small country villages, the situation is critical, and the lack of men threatens to let the population die without any children to be born.
That is when the Boginja sisters, Ognjenka and Mala , decide to take the matter into their hands. They travel to the nearest city to kidnap two males suitable for marriage and procriation. And that is when their wild adventure begins!
Review: Would you like to dance the Charleston? Do not know how? Are you afraid that will not work? No problem, this dance is subservient and simple peasant, and substantial Strongman, and ambitious piano tuners, and even familiar to tears professional weepers. Everyone can become a king or queen Charleston. What do you need? For a good partner we need Charleston (Charleston was originally a dance of two girls, but with a male partner dancing is more holistic and beautiful), brightness, fun, crazy, or just included the film "Charleston for Ognenki" ("Tears for Sale").
1. Partner. The two main characters Ognenka and Little Goddess forced the rhythm of the Charleston to go looking for the men of the village, due to the reduced single man in the grave (that basically bedridden grandfather) when going to know the mystery of man's kiss. All residents of the village in fear of death, give them all of the three days, or a terrible curse will fall on the heads of the culprits. Throughout the film we will see, as the Charleston woman to a woman, the same woman with a man, but in the end even the female solos.
2. Brightness. The film is very colorful. Beautiful landscapes are full of luscious vibrant colors. There are quite decent special effects that highlight and complement the picture. It is also very clearly worked out the characters, their character and appearance.
3. Gaiety. Dialogues in the film are filled with bright and accurate phrases. ("In order to get a guy not a cudgel, you need more and beautiful dress") Even the main characters often find themselves in funny situations. Also in the film is bit of black humor.
4. Madness. Throughout the picture seems more absurd and incredible, stupid and immoral. Permanently lost the line between serious and frivolous, fictional and real, so that the viewer can only enjoy the general craziness that sometimes comic, tragic or tragicomic simultaneously.
But the most important thing for the Charleston – mood. Dance does not work out, if you do not enjoy it.
So, tuning in a fun gravity, to the rhythm of the Charleston, dance this crazy in a good movie.
Screenshots:
Download: