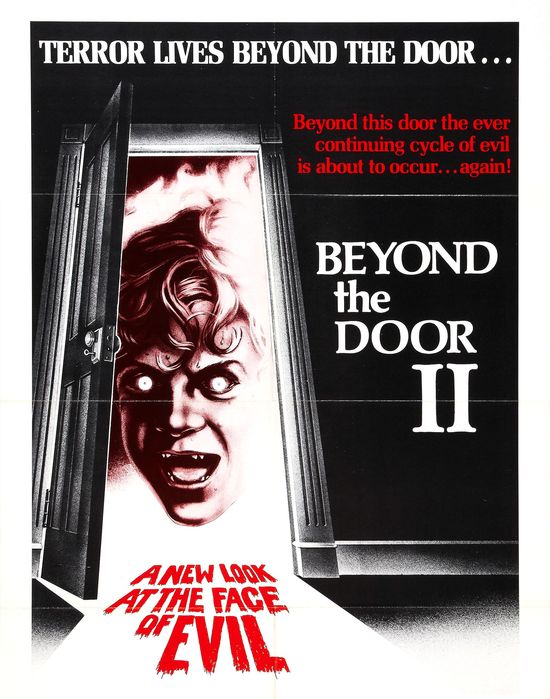 Year: 1977
Duration: 01:32:32
Directed by: Mario Bava
Actors: Daria Nicolodi, John Steiner, David Colin Jr.
Language: English
Country: Italy
Also known as: Beyond the Door II | Shock
Description of Schock movie: Dora is recovering in a mental institution after her abusive husband committed suicide. By the time her doctor releases her, she has fallen in love again and decides to remarry immediately.
Her new husband decides they should go and live at her old house, a huge castle, with Marco, the son of Dora's previous marriage. But were wrong in thinking the extra space will allow them some freedom, as the boy starts spying on them as they have sex.
When her new husband leaves on work, the boy asks to sleep with her mother and during the night he caresses her. Only his hands are those of a rotting corpse.
The boy keeps unsettling his mother further and further, becoming as abusive as his own father. Dora tries to reveal this situation to her husband and her psychiatrist, but they assume she is once again delusional.
The boy accuses her of murdering his father, which makes her growingly apprehensive, but it is not until the moment when she discovers that her new husband did in fact cover up the fact that she killed her abbusive husband that she starts to believe the boy is in contact with the ghost of his father.
Schock is an excellent haunted house film which is actually pretty chilling in some parts. The soundtrack (by some of the Goblin guys) is fantastic and creepy as hell. This is one of Bava's last films and it's also one of, if not the scariest film, he's made. Dora (really well played by Daria Nicolodi – Delirium and Deep Red), her son, and her husband, move back to the house where she grew up years earlier. No ordinary house with no ordinary history, when she lived there prior, Dora's sibling was an abusive  schitzophrenIac heroin junkie who apparently commited suicide in that house. Upon Dora's return to the house she notices a change in her son's behaviour amongst other stranger occurences which lead her to question if she is again losing her mind or if the haunting events surrounding her are possibly caused by other more malevolent forces. The most unintentionally disturbing scene in the flick has to be when the little kid tries to have sex with his mother.
Screenshots:
Download: