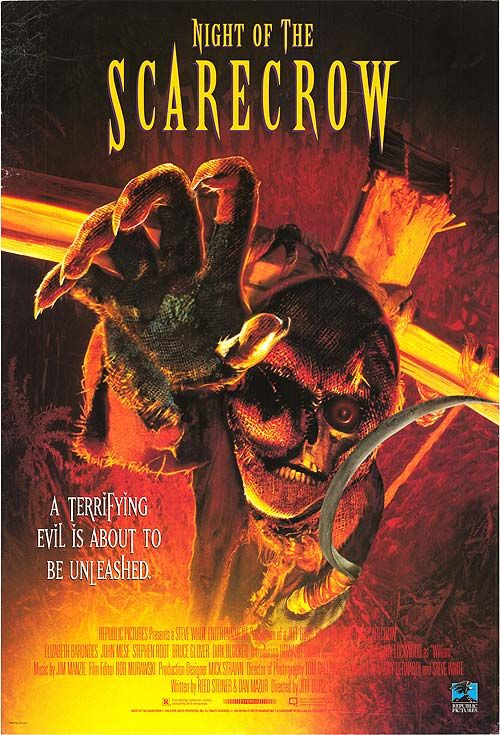 Year: 1995
Duration: 
Directed by: Jeff Burr
Actors: Elizabeth Barondes, John Mese, Stephen Root
Language: English
Country: USA
Also known as: La nuit de l'épouvantail (France)
Description: During a night of drinking, a group of teenage friends accidentally releases the spirit of a warlock.
It takes possession of a scarecrow nearby and uses it to begin a rampage designed to kill all the descendants of the men that imprisoned his spirit over a century ago.
Some locals try to stop him before he can execute his revenge and, once more, incarnate to seek his evil plans.
The spirit of an evil sorcerer, who was executed a hundred years ago, is infused into the Scarecrow. Straw man goes in search of a magical book, which can be used to recover the body of the sorcerer. And all representatives of the human race along the way, destroys the Scarecrow. In cruelty and diversity he can not refuse. Someone will be crucified, someone will tear and drag them into the earth vile tentacles, someone will sew their mouths sprouts sinister plants.
Screenshots
Download