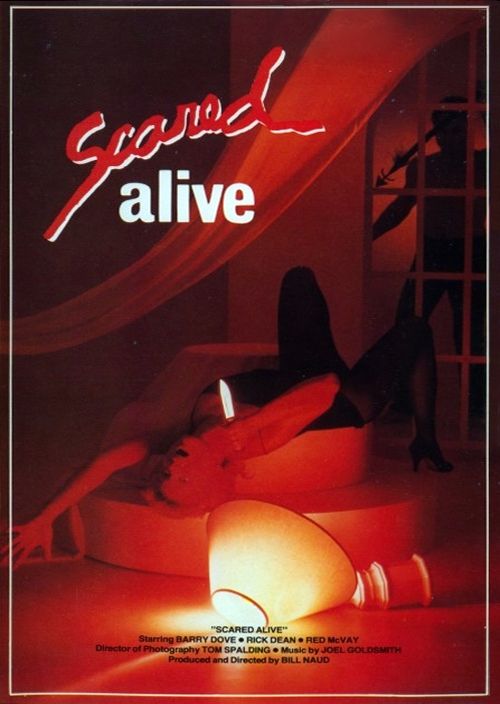 Year:1982
Duration:01:22:31
Directed by: William T. Naud (as Bill Naud)
Actors: Marie-Alise Recasner, Rick Dean, Ron Gardner 
Language:English
Country:USA
Also known as: Sentenciados, Omicidi a soggetto, Scared Alive, Scared Alive, Whodunit,Whodunit?

Description: A movie crew is filming a murder mistery on a remote island until one by one they start getting killed by an unknown agressor. Before the murders occur, a casette runs a song in which is said the way the next victim is gonna be murdered. Interesting and rare slasher from the early 80s with some mistery, some gory killings (acid baths, stabs, chainsaws…) and a twisted ending. If you're a slasher fan, you won't miss it.
Not the best quality and a bit dark (if you higer up a bit the contrast and brightness it will improve), but it's the best source i could find to rip. Anyway it's  100% watchable.
Screenshots
Download