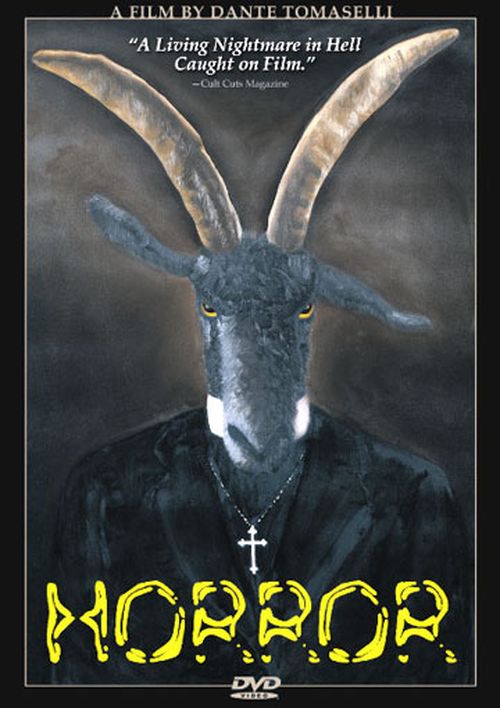 Year: 2003
Duration: 01:15:58
Directed by:  Dante Tomaselli
Actors: Kreskin, Lizzy Mahon, Danny Lopes
Language: English
Country: USA
Also known as: 
Description: Group of teenagers escape from the rehabilitation unit for addicts , killing the guards. Leaving away from this place , they are hungry for the grass begin to smoke and eat it "right" mushrooms. Suddenly one of them becomes ill , face turns blue and covered with some damn unhealthy . Guys stopped the car near the farmhouse. This house is very well known to us by the parallel story in which we learn that a girl named Grace drugs stuffed her parents without letting it go out and come to herself, and she always sees horrific images and nightmares.
The girl's father is engaged in preaching , predicting the imminent end of the world, and blasphemes. When our heroes went to this ominous little family in the house , Grace once again pricked syringe with drugs. Most nimble of runaway teenagers , Lac ( killed protection ) , and kissed the gun here , because going to the girl's room , he saw her parents instead of two giggling evil pumpkins. Fiends – parents were shot and adolescents were in the house , which proved a haven of evil forces …
Review: The film " Horror " in 2002 is directed by Dante Tomaselli and this tape is a kind of sequel to his debut film " Desecration ". However, these two films are united not so much heroes , however the general idea of the penetration in our world the forces of evil and guilt in the people themselves. With a budget of only $ 250,000 , Dante Tomaselli took really impressive , scary and mind-bending horror , full of grim fascination and wild madness. Its structure resembles a ribbon chain nightmares , in which the viewer is immersed without warning.
Screenshots:
Download: