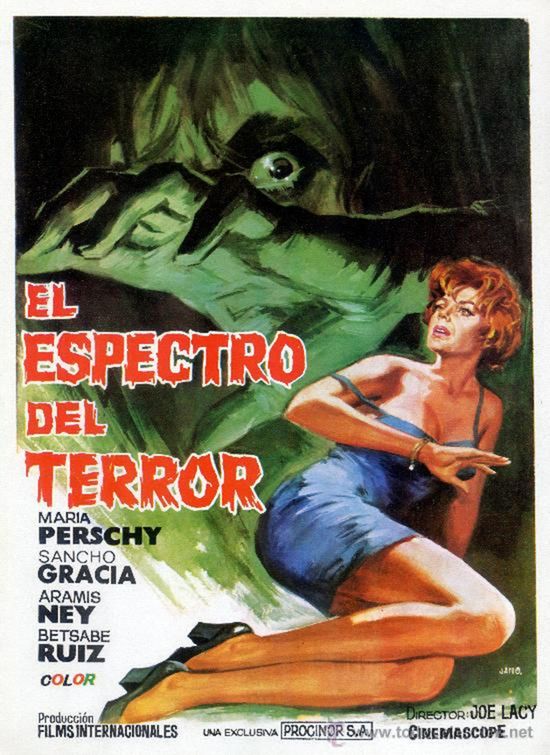 Year: 1973
Duration: 01:13:38
Directed by: José María Elorrieta
Actors: Maria Perschy, Sancho Gracia, Betsabé Ruiz
Language: Spanish | English subtitles
Country: Spain
Also known as: Deviazione (Italy)
Description: Someone is stalking and  strangling beautiful women.
The man with a basement filled with dolls hanging from strings might have something to do with it…
But not even he is sure about it, so can something be done before another woman is dead?
A twisted sleazebag stalks and strangles gorgeous women in this Spanish terror classic. The maniac is incredibly creepy. He reminds me a lot of Joe Spinell from Bill Lustig's Maniac, slinking around his house that's plastered with photos of naked women and baby dolls hanging by strings. In his dank basement he has a bathtub filled with acid for dissolving his strangled victims. Starring Víctor Alcázar, who also played in the zombie flick Horror Rises from the Tomb.
El espectro del terror has many stylistic touches similar to a 'giallo' but the occasional dialog scenes appear to be small talk between the victims and their friends for the most part rather than any deep plot. Also there's no mystery about the killer's identity because he is shown shortly after the opening scene.
Masterful lighting/shadows and dripping with atmosphere.
Screenshots
Download