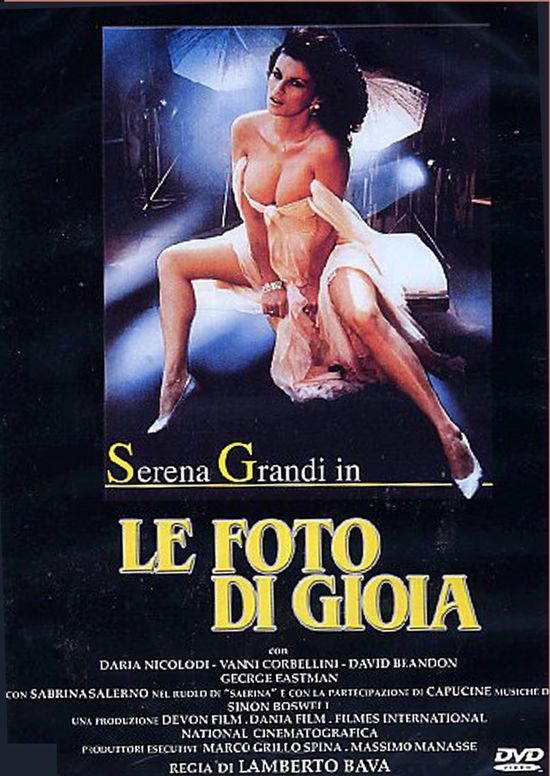 Year: 1987
Duration: 01:30:19
Directed by:  Lamberto Bava

Actors:  Serena grandi, Daria Nicolodi, Vanni Corbellini

Language:  Italian (Dubbed In English)

Country:  Italy
Also known as: Le foto di Gioia, Photos of Joy, Delirium: Photo of Gioia
Description:  The film Delirium is about a madman who falls into the river hysteria, destruction and terror, killing models pornographic magazine «Pussycat» and hanging pictures of their mutilated bodies in his room. He is a fan of the former model of this magazine, and now the owner, Joey, from whose pictures he makes terrible collages. He sends them to the journal. Something unexpected police, and, of course, almost every character picture becomes a suspect …
Review: A violent maniac with enviable regularity sends to the other world models of a porn magazine called «Pussycat», hanging after each of his dreadful murder pictures of mutilated phone Who the killer is and whether the police his catch?
Film Photography joju 1987 became one of the most outspoken and murderous pictures of the Lamberto Bava, literally the intersecting in General motifs with «Geek» Lastig. «Photography joju» is the story of madness, and, strange as it may sound, the frenzied love, which became a catalyst for the beginning of the bloody wheel. However, the scenario of the tape does not offer the viewer a pity toward the maniac; all just seems a kind of a statement of the fact of insanity and the place of the analysis took typical and spectacular story of intrigue in the traditions of the best pieces of giallo. In this movie, despite the rigidity of the topics is very balanced and solid, what great merit, of course, talent Lamberto Bava.
Operator Battaglia bewitches the spectator coldness and frankness visual, saturating the film is extremely violent and erotic scenes, snatching the atmosphere of madness.
Among the artistic works of the tape particularly want to highlight the great game Daria Nocolodi, George Eastman and David Brandon, who managed to realize the most solid and interesting images in the film.
Soundtrack by composer Simon Босуэлла does not dissonant with the video picture, sounding pretty and stylish in their tensions.
All lovers of giallo and creative Director Lamberto Bava I highly recommend this dark and erotic film.
Screenshots:
Download: