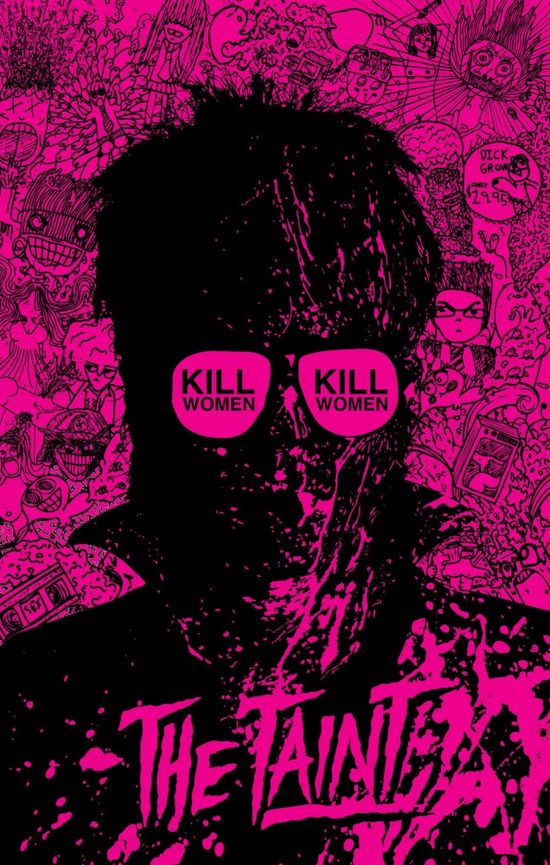 Year: 2011
Duration: 01:09:54
Directed by: Drew Bolduc, Dan Nelson

Actors: Drew Bolduc, Colleen Walsh, Cody Crenshaw, Kenneth Hall, Gabriella Herzberg, Richard Spencer, Ariel Canton, Joey Tran, Patrick Gaskill, Will Towles, Mister Lobo

Language: English

Country: USA
Also known as: 
Description: As a result of water taint, local men of a small town turn into bloodthirsty monsters who hate women. Sticking out sex organs of their pants and  splashing the sperm on left and right they are chasing poor frightened women and kill them in various bloody ways. To understand what is happening  and stop the chaos tries Misandra — fearless "Hunter on bloodthirsty men" and her random friend Phil, who is a goofy nerd.
The film Taint, which has no slogan, a reasonable plot, and even the future…
Immediately obvious, shameless filmmakers (Oh yeah, this is hardly a "miracle" the film will be called)
I'm just glad that in the cinema of my city, this movie did not show.
Special effects:
I just wonder what in this film is the special effects: not blood, and jam; when killing a person, I have a feeling that these people are simply no skull… or the skull — jelly. Even the dismemberment leaves much to be desired.
Actors:
Where do they find these actors?! I understand that Hugh Jackman or Megan Fox in this movie are inappropriate, but you need to recruit capable actors!
The plot: Simple, but very senseless and scandalous. Here's your proof that horror and Comedy are incompatible genres.
Conclusion:
I see no reason to watch this "miracle"
So… if you want — look, but won't advice you this.
Screenshots
Download