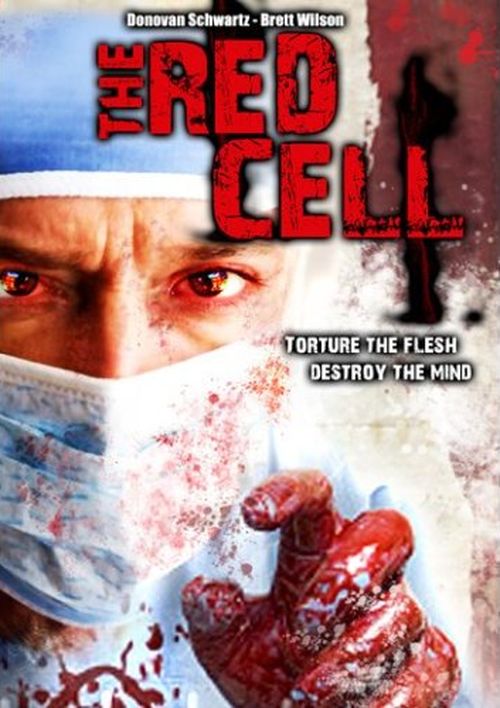 Year: 2008

Duration: 01:27:07
Directed by: Chris Schwartz
Actors:  Janet Green, Chris Schwartz, Donovan Schwartz
Language: English
Country: USA
Also known as: 
Description: Waking up after anesthesia, Ayden understands that chained to the hospital bed. Being in a dark room with walls from floor to ceiling spattered with blood, he tries in vain to understand what happened to him. And soon realizes that he was in the hands of a psychopath, obsessed with surgery. But escape from horror leather belts of a bounded body is impossible!
Review: The minuses.
The most serious disadvantage here, in my opinion – an ugly camera work. Half of the film is shot against the light, in the second half so dark that nothing apart. Plus a contrast loosened to the limit. If the "Sadistikume" and wrung contrast picture looks pretty good, here – alas. And all of this would have looked bad, "play" camera operator (as the same Valentine, for example), but there is almost continuous static.
Second, for me – a very important drawback. Soundtrack. Sometimes the movie Red Cell is not so hot as made, but the music is so woven into the narrative, so "catchy", the film Red Cell is literally "looks ears." Here, on the contrary – the ears are wrapped in a tube.
The remaining cons not catch the eye, but they are. The main character on the hard replays. Again, in some places "sags" logic of the narrative. And, of course, given all the above-mentioned – tightened. Missed the guys in 40 minutes – and it would be much better.
About pluses.
In fact, about the only plus here – this idea. Here she was, not just words, as well. Although such "things" in film is not new, there is a special touch. When you begin to understand where this is going, it is very sad for the implementation, and for the fact that the "red square" (this is should be translated title of the film) is not removed by professionals. For it would have made potryacny psycho-thriller level of "Dead End", at least.
Well, being a fan of gore I can not mention quite realistic "medical" scene.
Summary.
The film is not a masterpiece, but there are the makings. Just want to wish Comrade. Schwartz success, development and, of course, a film crew poprofessionalnee. And investors would not hurt. And look – these films will go that Ittenbah obzaviduetsya.
Screenshots:
Download: