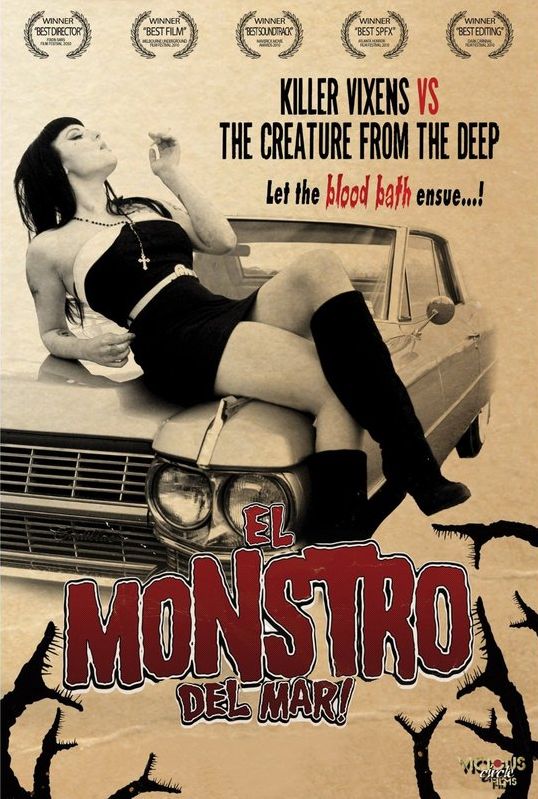 Year: 2010
Duration: 01:12:24
Directed by:  Stuart Simpson
Actors: Norman Yemm, Nelli Scarlet, Kyrie Capri
Language: English
Country:  Australia
Also known as: El monstro del mar, 
Description: El Monstro Del Mar begins as a homage to Russ Meyer's Faster Pussycat Kill! Kill! and ends as a Roger Corman style monster on the beach movie.
Three female psychopaths hideout in a cabin in a nearly deserted town on the Australian coast. The crazy old man in a wheelchair tells them to stay out of the water but they go swimming anyway invoking the wrath of El Monstro Del Mar.
So why does an Australian film have a Spanish title? It's most likely a reference to El Monstruo Del Mar which was the Mexican title for The Beast from 20,000 Fathoms , the first of the 50's giant monster from the sea movies.
A nice little trailer:
The film was ripped from a screener (hence the water mark) for the DVD released on Feb 28, 2012.
Screenshots:
Download: