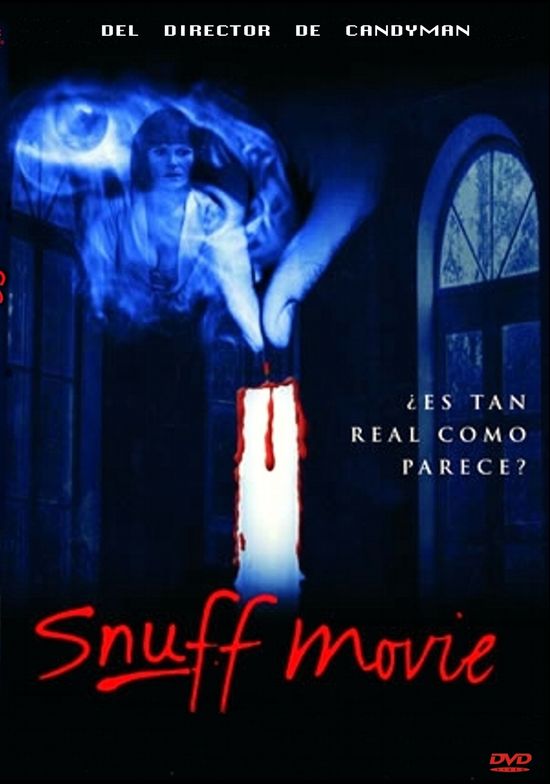 Year: 2005

Duration: 01:33:18
Directed by:  Bernard Rose

Actors:  Jenoen Krabbe, Lisa Enos, Teri Harrison

Language: English
Country: USA | UK | Romania

Also known as: Cenas de Horror – No Limite da Realidade, Man with a Movie Camera, Snuff – Movie – No Limite da Realidade
Description: The film follows a washed-out director and a group of wanna-be actors as they land a role in his film playing the real-life characters (in the movie anyway) of the victims and killers that committed murder in the director's home many years ago, essentially murdering the mother of his child, whom is now grown up, but is mentally handicapped. The actors learn shortly after moving into the mansion that there are cameras set up all over the home to record their every moment and played to a live audience via the World Wide Web. Naturally, they are unaware that the "fake" murders that are about to be committed will actually be real, essentially making the movie the director is making into what is known as a "snuff", where-as real murders are committed on film. Made by director of Ivansxtc movie.
Review: 8 August 1969, in the house of friends of the famous American Director and screenwriter Roman Polanski burst Charles Manson's calling itself «the family,» ruthless straightened with all present in the mansion, including his pregnant wife Director Sharon Tate. All their atrocities Manson and his infernal «family» shot the video. This tragic incident and became the basis of a little-known horror film «Satan's Ball», published in 2005 under the leadership of Director Bernard rose, the most famous painting, was Candyman» Clave Barker. The names of real people in this movie are derived under fictitious names. because «Satan's Ball» should be attributed to the category «roman a clef», and the picture is not only ornately treats occurred with Roman Polanski tragedy, but also extrapolates all events in the life of the hero as a rock setting above, fatum, projecting and cinematic reality in the life of Polanski, the film became Boris Arkadin became reality of life. The viewer Bernard rose introduces the so-called «film in the film»and deceptive original name of the feed «Snuff movie is not really accentuates the dominant note snuff, focusing on exhibiting personal tragedy Boris Arkadin.
Jeroen Krabbé brilliantly coped with the role of Boris Arkadin, creating a deep dramatic and interesting image. Also very memorable starring in the film Lisa Inos, Alastair Mackenzie and Hugo Mayatt.
Camera work by Bernard rose in the film perfectly creates a dark and painful environment of high quality horror.
Also perfectly fits into the picture and powerful soundtrack created composers Nigel Holland, Jake Leopold and Matt Shultz.
Despite its unfairly low rating, the film «Satan's Ball» definitely will please all fans of horror movies, I highly recommend this picture.
Screenshots:
Download: