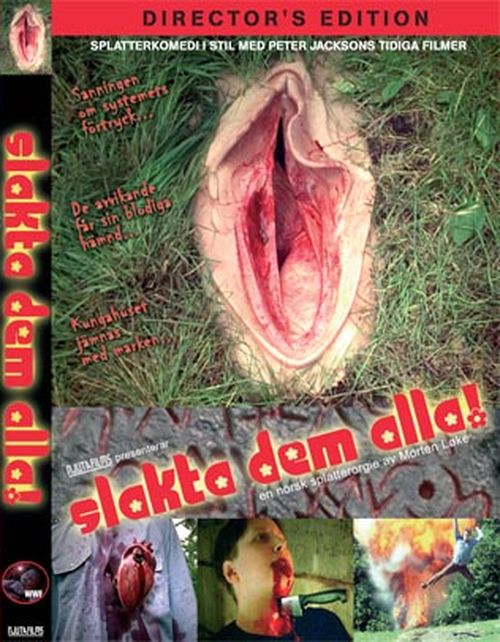 Year: 2003

Duration: 01:13:43
Directed by: Martin Loke

Actors: Oliver Boullet, Miriam Johanson, Martin Loke

Language: Norwegian (English subs)

Country: Norway

Also known as: Slakta dem alla!
Description: In the totalitarian kingdom was born another child. After a standard test for normality he has to become a part of the system, but on the way to a new life with a guy gets off of his path. The strange man he met tells him the story of how in his youth, he also decided to go against the established order of things, and what came of it.
Review: The film Bread and Circus is one of those "do not know why I was created." Trash, too, create "what for." There was supposed to be, as I understand it, the idea of ​​a totalitarian state suppression of the individual. She can be seen at first. And then eclipsed in blatant nonsense that pours us on the head director.
Just do not have to talk about the "hidden meaning" and so on. Do not look for meaning where there is none. Quite list a few scenes to dissuade adequate person who likes a similar genre (yes, there are such people) to dissuade him from watching this nonsense. What is: a lot of blood, a lot of meat, smoking corpses and porn absurdity. I did not understand the sense of the sacred scene with a kick and a bottle of beer. I understand that logic, there may not be, but such a spectacle inevitably turns away from any bread and knocks appetite for long.
Predictable nasty end, by the way. Until the end of the inspected purely masochistic motives and good intentions turn away from watching normal people. And she would have such a "miracle" would never have come across if it were not for a friend – a lover of this genre.
And yes: support good music did not fix anything. Rather, give more flavor dissonance of everything that happened.
Screenshots:
Download: