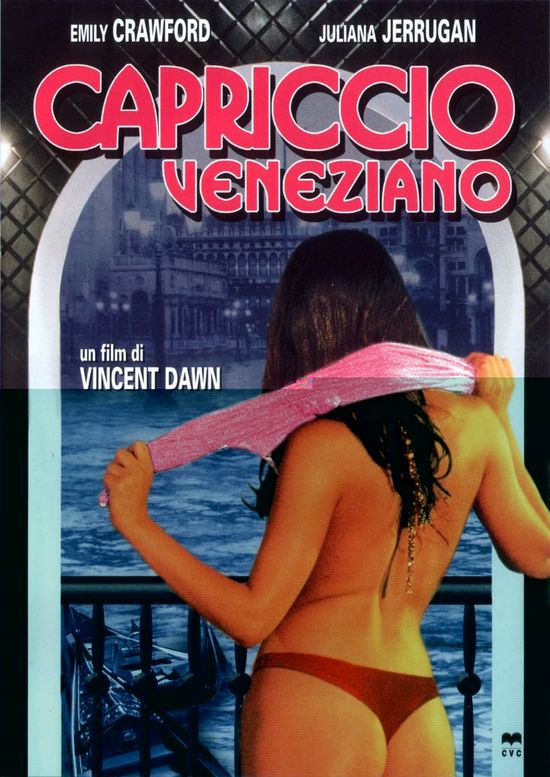 Year: 2002

Duration: 01:29:24
Directed by: Bruno Mattei

Actors: Emily Crawford, Gualberto Parmeggiani, Juliana Jerrugan

Language: English (dubbed)

Country: Italy
Also known as: Venetian Caprice

Description of Capriccio Veneziano movie: A beautiful American music teacher arrives in Venice and encounters a licentious artist who leads her into the squalid underbelly of the ancient city into a dangerous world of sexual promiscuity. Their experimentation becomes more and more dangerous and our heroine must decide whether to continue down this path or break away before it's too late.

Robert Young woman teaches at the Venice Academy of Music , hoping someday to experience the vivid and passionate love. One day she meets along the way of the artist Lorenzo and she thinks that her secret passion alive .
Start of zero years for the Italian treshmeykera Bruno Mattei (Killing Striptease and Snuff Trap) reduction of his creative activity is not noted for it's still a lot of shooting , but much more poorly than before. Turning to the genre of the typical Italian sensuality and clearly inspired by the traditions of Tinto Brass , in 2002, Mattei made ​​the film " The Venetian whim ," which is a beautiful story of love and sensuality on the background of Venice was hopelessly ruined by obnoxious directing Honourable Signor Mattei , who has removed the picture with a digital camera , why were to become to be beautiful and glamorous erotic scenes of the movie as such does not appear , the story itself , told in the film , suffers from excessive length , and the actors are not able at all to show a dramatic range okromya regular full frontal justification for the greater susceptibility of genre films (however, this is not surprising because the whole cast is the backbone of the band of people "adult" movies ) . Sure , it may seem that I am too picky so unassuming in fact the tape, but even in the erotic film ( not taking into account the frank pornography ) should be the elements of art, directing, intelligible , and " Venetian caprice" that can not boast of .
It did not help the picture and the almost complete absence of the soundtrack itself to give a realistic , because not often sounding in the film classic tunes and look out of place and pointless , because the beauty of the erotic scenes are not added.
"The Venetian caprice" – a bad director Bruno Mattei experience in the field of erotic cinema , which is valid for viewing only from idle interest .
Screenshots:
Download: