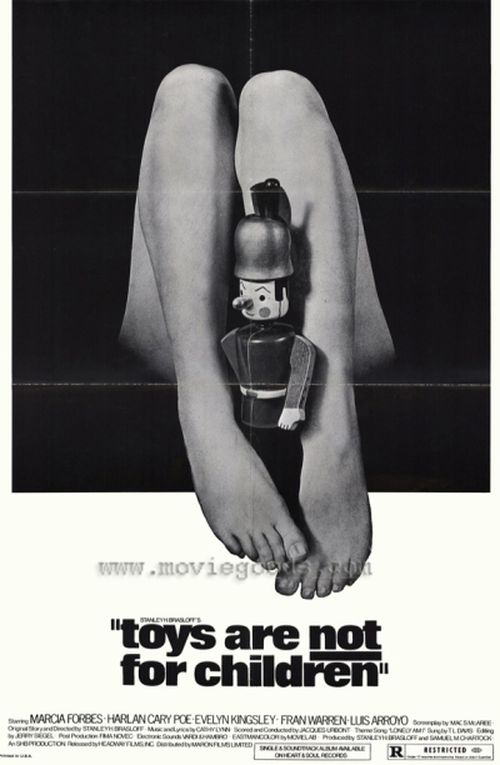 Year: 1972
Duration: 01:25:05
Directed by: Stanley H. Brassloff (as Stanley H. Brasloff)
Actors: Marcia Forbes, Harlan Cary Poe, Evelyn Kingsley
Language: English
Country: USA
Also known as: Virgin Dolls
Description: A troubled young girl grew up into a very attractive woman. So why is she a prostitute?
Her drama is that of having had a suffocating mother resented at her husband for his obsession with prostitutes.
So, nowadays, Forbes acts like a little girl for her costumers, trying to regain her father love.
But her drama does not finish here, for when a colleague tries to seduce Forbes and is rejected, she will ensue vengeance!
 Jamie Godard – a young girl living with her grumpy mother. When Jamie was a little girl her mother kicked out of her father's house . It somehow affected the mental well-being of girls in connection with what has become manifest perverted sexual fantasy against her father knows where located . Even the wedding has not helped the girl to cope with its peculiar complex – her husband stopped getting marital debt from his wife , so he had to seek solace on the side with other women. Jamie , in turn, became prostitukam exclusively for older men – those who fit her father , and who is able to call her during love-making " his girl" …
Screenshots:
Download: