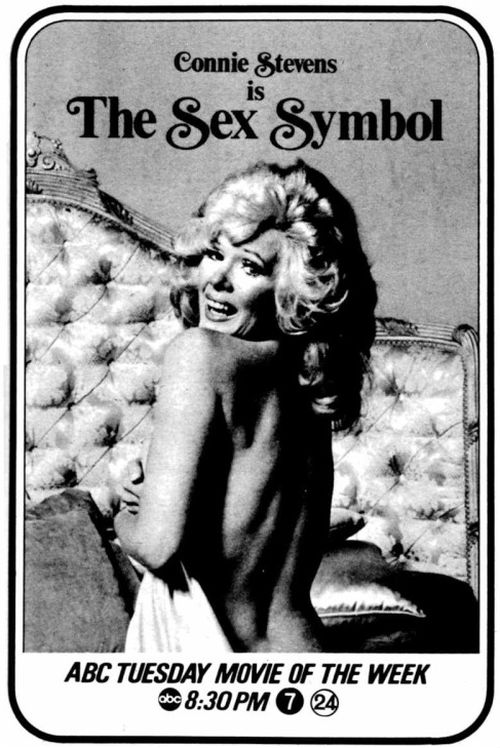 Year: 1974
Duration: 01:45:19
Directed by: David Lowell Rich

Actors: Connie Stevens, Shelley Winters, Jack Carter

Language: English
Country: USA
Also known as:Il simbolo del sesso, Sexsymbolen
Description: Here's an upgrade to the previously posted version, of the gorgeous Connie
Stevens' 1974 made for TV movie "The Sex Symbol", in it's uncensored form.
There's been some debate as to the origin of this uncensored version. Some
say it's a European release, others believe it was a version created to boost
morale of US troops, that were fighting in Vietnam at that time. I've never
seen any evidence really, to contradict either hypothesis, but have also never
seen or heard of any home release from that period, of any kind, other than
recent bootleg type of discs. Debate or not, the fact still remains that Connie
Stevens gets naked as a jaybird in this thing, and the quality is a step above
the previous share of it here, both clarity wise and with no hard subs to
distract us from Connie's seldom seen 3 B's. Thanks to Bigbobnobody, our
distraction comes only from Connie. Enjoy!
Screenshots:
Download: