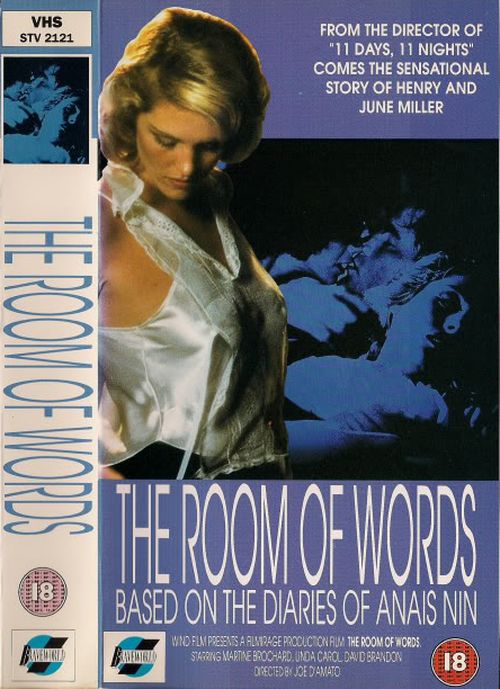 Year: 1990
Duration: 01:38:00
Directed by: Franco Molè

Actors: Martine Brochard, David Brandon, Linda Carol
Language: Italian

Country: Italy

Also known as:A Breath of Scandal , The Room of Words
Description: 
Shortly after "Henry and June", a collection based on the secret diaries of Anais Nin, came out in 1986, playwright Franco Molè felt inspired. He called his play "The Room of Words"…and yes, it is talky.
Thanks to Joe D'Amato, who probably bargained on the success of Philip Kaufman's movie "Henry & June" (which came out the same year, starring Fred Ward and Uma Thurman), and thanks to D'Amato's notorious flick factory 'Filmirage' (which would soon cease to exist), this play is still alive…as an artsy softcore flick.
David Brandon gives a splendid Henry Miller, and, to quote an imdb reviewer, "Martine Brochard makes a fine Anais Nin". Linda Carol as June is beautiful if not much else.
There's a brief cameo for costume designer Laura Gemser as lesbian massage therapist…
Screenshots:
Download: