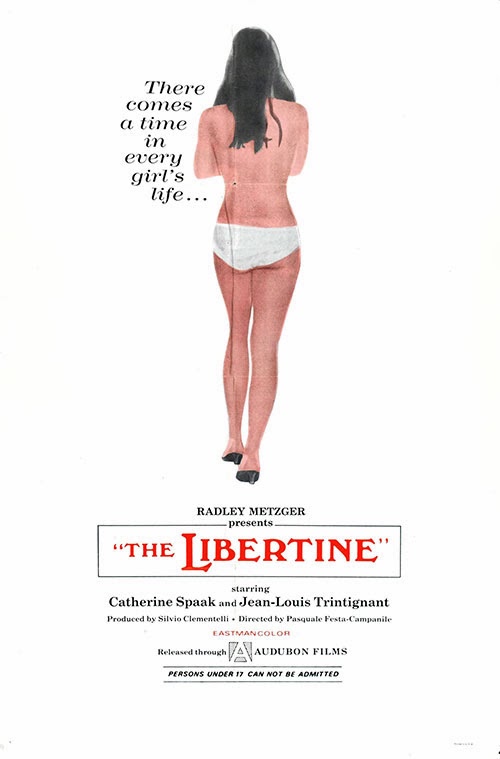 Year: 1968
Duration: 1:29:07
Directed by: Pasquale Festa Campanile
Actors: Catherine Spaak, Jean-Louis Trintignant, Gigi Proietti, Luigi Pistilli, Renzo Montagnani, Fabienne Dali, Nora Ricci
Language: Italian (English subs)
Country: Italy
Also known as: La Matriarca, O Mando é das Mulheres, Enken i trusser, Una viuda desenfrenada, Nuoren lesken eroottiset seikkailut, L'amour à cheval, A Matriarca, The Libertine, Huckepack
Description: A young widow discovers that her husband had a secret apartment where he met with other women. Now she decides to use the apartment for her experiments with sex.
Heroine, which takes Catherine Spaak is very experienced the loss of a deceased spouse. Soon begin to haunt her erotic fantasies and she is active in seducing men. But she soon realizes its the main fantasy — riding men like horses. She believes that it was fun and Aristotle.
Soon she meets a courageous hero Trentinian who insists on marriage.
In fact, the plot of the masterpiece by Lelouch is transferred to a straight erotic story.
You need to understand the status of the film is not a simple erotic story. I think that the Director wanted to make a serious movie, inviting the Spaak and Trentinian.
However, in my opinion, soft and straight-line pace of the film, and poor acting ruined it.
Trentinian — plays just like in "Man and woman". It's like he repeats the role of his former character.
But the most deplorable impression Catherine Spaak. If in "Weekend at Zuydcoote" she was a natural and accurate in the performance of the heroine, the "Minx" had her solve qualitatively new tasks. Surprisingly, she completely failed. Moreover, it seemed to me that she apparently was in really bad shape (loose weight).
The result: a very average movie erotic romance is about attaining the woman of his sexuality. The plot of the film is somewhere between "Emanuel" and "Man and woman".
Screenshots
Download