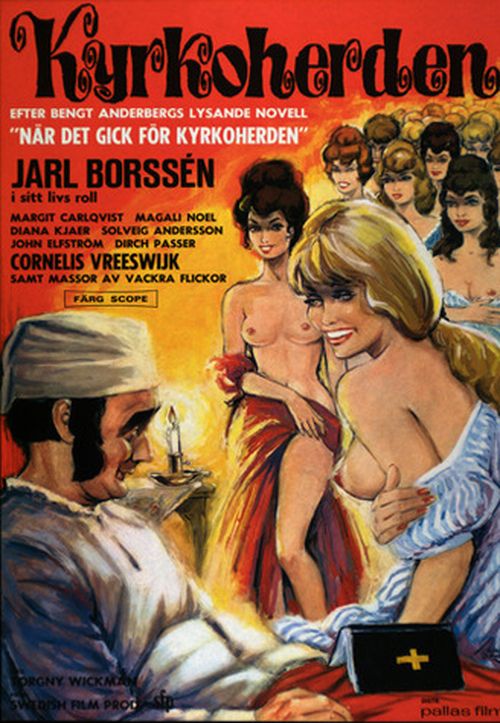 Year: 1970
Duration: 01:27:18
Directed by: Torgny Wickman
Actors: Jarl Borssén, Margit Carlqvist, Magali Noël
Language: Swedish | English subtitles
Country: Sweden
Also known as: Kyrkoherden (Swedish; original title)
Description: The new vicar finds a village full of women as all the men have been called to war. He will have to avoid temptation as the women tease him. But he will soon find himself in a permanent sexual state of erection.
He does not know he has come to the town of his father were the daughter of a burned witch has been awaiting vengeance.
In the eve of a meeting with the bishop the other women will try everything to make the erection disappear… even if they prefer it remains as it is!
Review: A really funny and sexy flick, full of wonderfully chosen women and a real delight for the comedy of manners. Makes for an entertaining and exciting hour and half. What more is needed?
Screenshots:
Download: