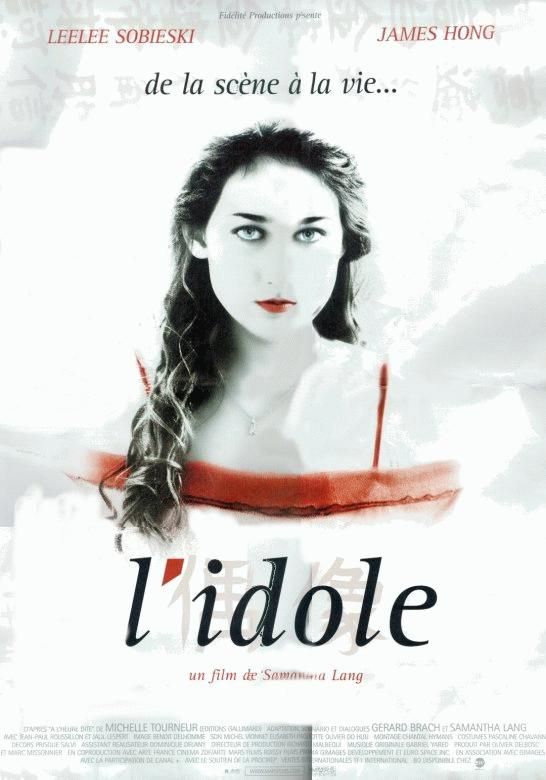 Year: 2002
Duration: 01:47:41
Directed by: Samantha Lang
Actors: Leelee Sobieski, James Hong, Jean-Paul Roussillon
Language: French
Country: France, Germany, Japan
Also known as: L'idole, Das Idol
Description: In an old Parisian house there is a new tenant – a delightful young actress from Australia. Sarah voluntary habits irritate tenants : she has sex too loud and never closes the door.
Only neighbor Sarah , a wise old Chinese Zhao knows that Sarah deeply unhappy , so that is going to commit suicide. Fascinated by despair and passion of his new friend , Monsieur Zao offers her unique cure for melancholy: Chinese magical treats and friendly attention .
Sarah soon became his idol, a mysterious and dangerous …
Review: " Idol " surprisingly unknown film. Even here it no reviews. Maybe it was his total invisibility , modesty, he is such a film stesnyashka . But really beautiful and unusual movie! With its distinctive Asian – European atmosphere .
Sarah arrived from Australia , a failed actress with obvious depressive tendencies, with dysfunctional personal life and bad-tempered , settled in the neighborhood of elderly Chinese who keep the traditions of their ancestors and themselves in some ancestral altar. This couple of weird takes no less strange relationship . Chinese Sarah becomes a mentor and guardian , and Sarah for him rather tempter and obsession .
Sarah is beautiful in design Leelee Sobieski , which I love , even though she plays forever in some dubious projects. She is unhappy and unlucky , despite its exceptional beauty . And an elderly Chinese man is calm and peaceful, despite the fact that he was an elderly Chinese. Difficult to say what this film . Maybe about how difficult hysterical women comprehend the wisdom of Zen ? This suggests to us a little neighbor girl , from an early age already rolls scene with or without . And guys who behave like hysterical women , too far gone. A wise old Chinese man , not because probably wise that does not feel feelings . He feels them, and how. But they can not throw . And for a beautiful woman , far from the wisdom of Zen , feelings do not mind. Or maybe not so far , and it ? Maybe that's it – female harmony, on the border between vice and purity , and between hate and love . And in the contemplation of its beautiful imperfection .
Screenshots:
Download: