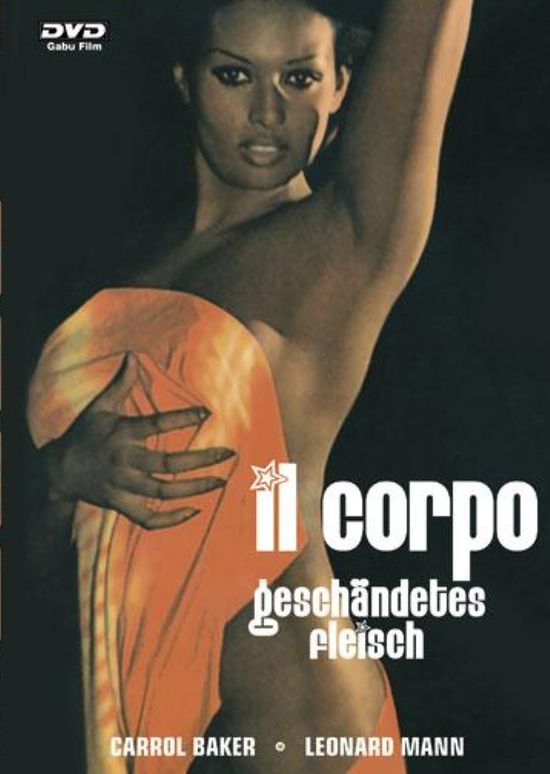 Year: 1974
Duration: 01:29:55
Directed by: Luigi Scattini
Actors: Carroll Baker, Zeudi Araya Cristaldi, Luigi Antonio Guerra
Language: Italian
Country: Italy
Also known as: Il corpo, Le corps, Corpo – paratiisi tuhoutuu, O Corpo – Uma Gabriela dos Trópicos

Description: In Trinidad, Princess arouses a violent passion in two men, the young penniless Alain and the mature and alcoholic Antoine.
"The body" became the third and last film of Luigi Scattini, in which he directed starring Zewdie [. Actually, this costumes for the movie the daughter of one of the staff of the Ethiopian Embassy, which by that time, however, already managed to prove himself as a model. And let say that working with Italian made beauties-Amhara real actress, it would be too bold, pictures of her participation be remembered for a long time. She cannot forget such beauty, underlined skillful camera angles, expertly-chosen background and exotic landscapes! If in his two previous films ("the Girl with the lunar skin" and "Girl on the road") Scattini tried to make [something there to play, "Il Corpo" he threw the dirty work, leaving her to be who she really is and remained throughout his short film career — that is, the model skillfully able to show her magnificent body. And to perform the play gave the other Leonard Manna and Enrico Maria Salerno, whose heroes amounted to two other vertices of a triangle, drawn in a tropical Paradise blessed one of the Islands of the Caribbean.
However, a dramatic story of love and jealousy, greed and betrayal are only the backdrop for showcasing luxury beauty Zewdie of arii that Mr. Scattini, it seems, was ready to take pictures day and night, both indoors and outdoors, in clothes and without. At some point the impression that you look not a feature film, and the endless videosesso top model. Spectacular, expertly shot that deserves the enthusiastic feedback session, which has no relation to the plot development. And that, in turn, looks not too appropriate load to shoot erotic video magazine.
Screenshots
Download