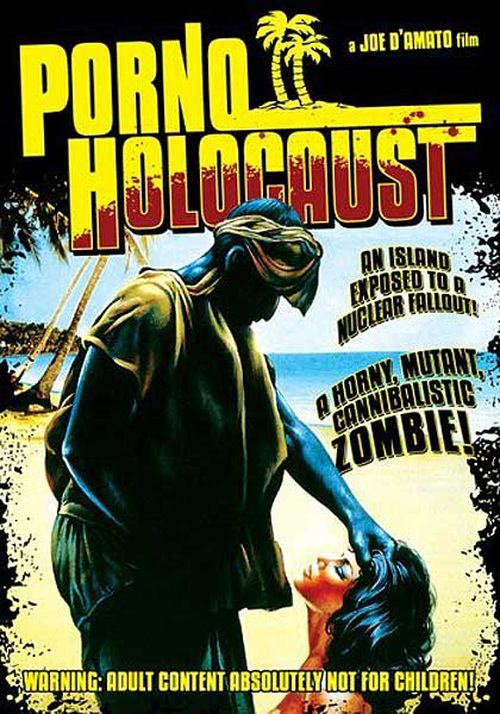 Year: 1981
Duration: 01:49:09
Directed by: Joe D'Amato

Actors: George Eastman, Dirce Funari, Annj Goren and Mark Shannon
Language: Italian (English subs)
Country: Italy
Also known as: Sex Killer: Mutant Overgrown Man-Child, Holocausto porno, Insel der Zombies, Orgasmo nero II – Insel der Zombies

Description: The expedition arrived at a tropical island to investigate animals mutations, seen there . Assumptions of team leader (Eastman, who starred in Exotic Malice) about the presence of mutant humanoid on the island has  justified. Huge negro with a giant penis kills men and uses women for their intended purpose.
Review: "Porno Holocaust", also known also as "hell porn",  and "porn island", one of the most, well, yes then there is the worst movie Joe D Amato (2020 Texas Gladiators). This director took up a lot of genres – and took a very, very few normal films. Including this one – so savory mix genres, he was, in fact, porn hell – the palest hue horror, and probably a bad porno. In nature, there are two versions of this painting – a director, that is pure porn, and software version without it. I watched the soft version, and I liked the movie, although it has caused some moments.
Lost on a desert island fishermen who fished there. Their bodies are found on a different island. A team of researchers, suspecting something was wrong, sent to the island. Passionately having sex, they do not notice that they're being hunted black mutant, killing men, women and violence.
Screenshots:
Download: