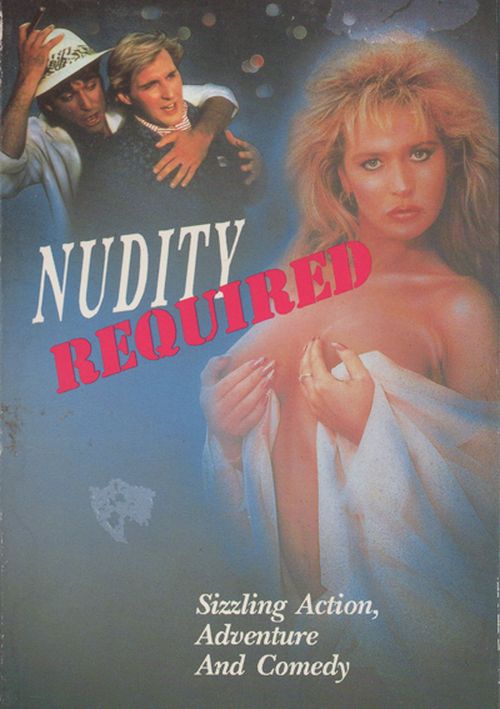 Year: 1990
Duration: 01:27:41
Directed by: John T. Bone
Actors:  Julie Newmar, Billy Frank, Brad Zutaut
Language: English
Country: USA
Also known as: Recherche comédiennes déshabillées, Young Starlet
Description:As far as I can tell, there's some mobsters and shit, some double-crossing or something, a bunch of money and some Russians of course and somehow our heroes Buddy (who's also a deadbeat dad) and Scammer (yes there is actually a fucking character named "Scammer") get to stay at  the head mafia dude's fancy digs, where they decide to pretend to be filmmakers in order to see some naked boobs, and wind up really making a movie that looks much better than this one. Oh yeah and there is also a homicidal Mexican guy in the movie that does all the typical things that Mexican people do like make really hot tacos that cause smoke to come out of peoples' ears, dress up like a Taco, and just act like a Latino with a fiery temper in general. And for some reason, the main mobster guy narrates the film from time to time. No one in this movie can act, or even attempts to try except for GILFY Julie Newmar, who brings great gusto to her roll as a saucy Russian mafia diplomat or something who looks to be at least 60 yrs old here and falls for Buddy (the greasy, hairy, eyebrows guy…yuk) This is an overly bright and washed out VHS, but it's still watchable (that is, if you can get past the whole movie being total shit part).
Review: SEX-COMEDY, NUDITY REQUIRED STARRING JULIE NEWMAR, BILLY FRANK, BRAD ZUTAUT, TROY DONAHUE, GAIL HARRIS, ALVIN SILVER, ELI RICH, PAMELA BACH-HASSELHOFF, BECKY LEBEAU AND DEBI DIAMOND.
3 OUT OF 4 STARS FROM MR. SKIN MEANS THERE'S LOTS OF 80'S T&A TO GAZE UPON. THERE'S EVEN A SHOWER SCENE WITH CATWOMAN HERSELF, JULIE NEWMAR! ULTRA-STUPID LATE 80'S FILM WITH TWO Z-GRADE ACTORS (ONE LOOKIN' LIKE CHAINSAW FROM SUMMER SCHOOL'S LESSER BROTHER – KINDA LIKE DANIEL BALDWIN IS TO BILLY!), CATWOMAN SPORTING A HORRIBLE RUSSIAN ACCENT AND SOUNDING MORE LIKE BORIS' NATASHA FROM ROCKY AND BULLWINKLE AND A PLOT THAT IS STRUNG ALONG FOR THE SAKE OF SHOWING TITS. WHICH, IS NEVER A BAD THING, BUT AT LEAST SOME LAUGHS WHILE YOU'RE STRINGING US WOULD BE NICE. IN FACT THE GUY AT THE FOOD STAND IS PROBABLY THE FUNNIEST PART OF THE WHOLE FILM.
Screenshots:
Download: