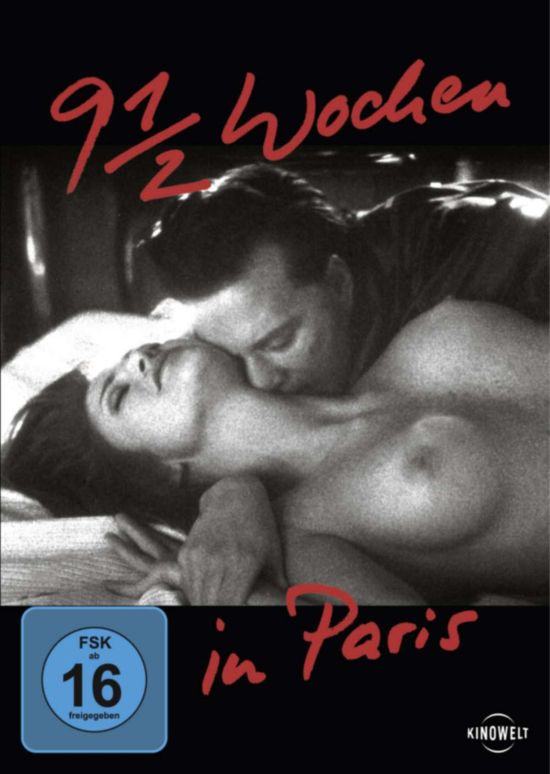 Year: 1997
Duration: 01:41:39
Directed by: Anne Goursaud

Actors: Mickey Rourke, Agathe de La Fontaine, Angie Everhart
Language: English
Country: France, Uk, USA,
Also known as: 9 1/2 Weeks II,Another 9 1/2 Weeks,9 1/2 Semanas de Amor 2,9 1/2 Wochen in Paris,9 1/2 viikkoa 2,9 1/2 viikkoa II
Another 9 1/2 Weeks,9½ evdomades II: Erotas sto Parisi,Alles 9 1/2 vdomades,9 és fél hét 2.
9 settimane e 1/2 – La conclusione,Nine Half 2,Outras 9 Semanas e 1/2,Devet i po nedelja 2,9 1/2 hafta 2,Another Nine & a Half Weeks

Description: The film "Love in Paris" begins with the moment when the hero is sitting in a chair in his apartment in New York is holding a loaded gun. Audacity is missing or lacking in common sense, and he does not make plans, etc., in a hotel room beautiful blonde with a blindfold. We see the same game, and now: it's cold steel knives and hot breast girl. We are trying to see the girl's face, and in a moment realize that this is not Elizabeth.
John Gray is quite different, there is his face, and we see the fiery brunette (reception staining is used as an indicator of the mood and state of mind-dark). His face is a mask woven from despair and fatigue. The girl listens and obeys, she is extremely beautiful, sensual, takes checks or cash, wants to meet again. Requests the phone, trying to kiss her goodbye, is denied.
It combines the two opposite faces: it is accented by physiological maturity, experience. He looks like a success, but very tired. The second facet and psychological infantilism, it almost touched to tears death of the animal, and when he is told about a former favorite (with whom he had been together for only 9 1/2 weeks and did not see 10 years old) married and lives in Morocco, he is seized with despair, and he sleep in the fetal position in an embrace with a scarf Elizabeth. The very position of the embryo, which shows the hero a few times typical for strong outside and inside sensitive. In life sleeping so affected by unrealized their feelings.
The picture was bought by John, "Waiting", a portrait of a man is not in vain several times shown in the picture, like the hero portrait, our hero was expecting years, did not put an emotional point and waiting came to an end, he breaks it. Symbolic and the ball from the Eiffel Tower. It is also broken down as a symbol of hope, which he placed on a trip to Paris.
In general, from the cinematic Paris Goursat I still have only negative associations – in the film he gloomily gray, all the shots – it's raw evening or morning, what – what strange Arab casinos, wind and cold, the gateway. No, such a antiparizh turned out.
Review:
Screenshots:
Download: