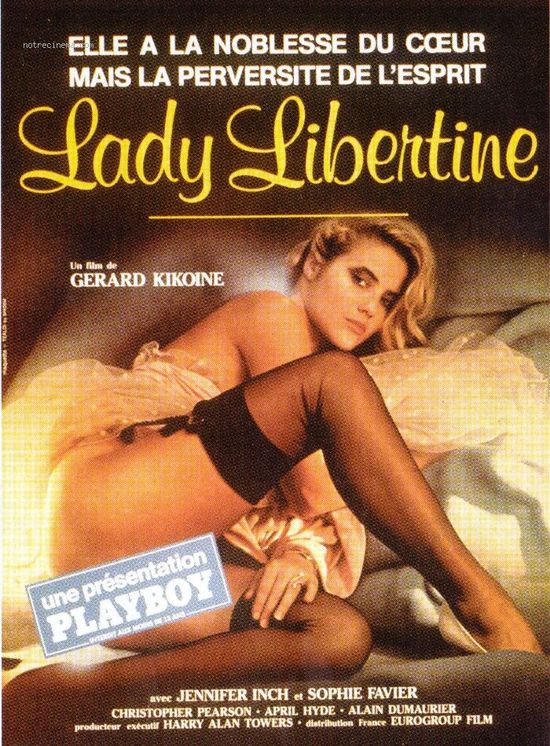 Year: 1984
Duration: 1:24:29
Directed by: Gérard Kikoïne
Actors:  Christopher Pearson, Jennifer Inch, Sophie Favier
Language: English
Country: France | USA | Canada

Also known as: Frank et Moi, Die Karriere der Francis B., Frank and I

Description: One day a handsome nobleman, traveling to the house on a horse, meets on the road to nowhere wandering 16 years handsome guy Frank. He invites him into the house where he is given shelter. Once Frank was guilty and punished him with a rod, and then a gentleman understands that Frank is a girl. He falls in love with her and still trying to learn its complicated history.
Dull, boring, monotonous movie, shot, allegedly, by a kind of erotic stories, written in the 18th, century. The budget allowed quite well to recreate historical costumes, but, alas, considering the overall depressing tone of the film, plus it is not, but rather on the contrary. I'd see that movie and forgot about it, because no plot, no eroticism (and the film in some sources appears as erotic) he can not boast. BUT!..
In a minor role-it involves actress Sophie Favier (you can see on the poster). She began working as a model, starred for several erotic photo shoots and just 5 films in 30 years. It is the only thing that makes me thinking back to this film. A very beautiful and desirable woman. It is not clear why her film career didn't work out.
So here is to shoot with a woman so boring erotic film — a crime, in my opinion! The story traverses her side, forcing us to follow fresh story of love between the count and a young girl who discovers in the course of the film art of love and… sex, I think.
Screenshots
Download