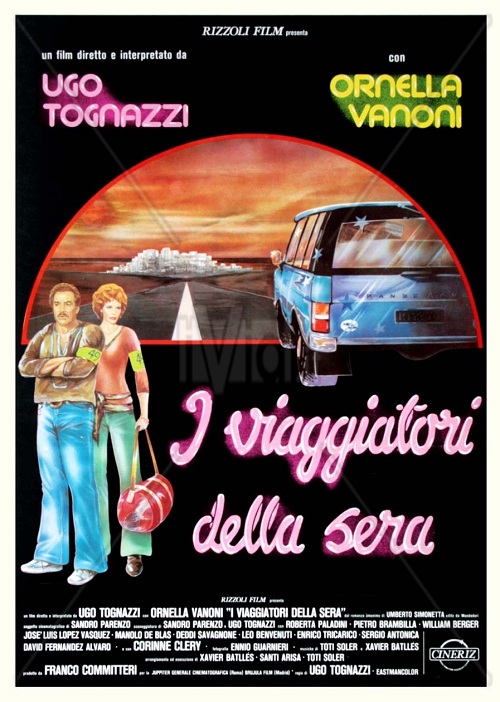 Year: 1979
Duration: 01:47:38
Directed by: Ugo Tognazzi
Actors:  Ugo Tognazzi, Ornella Vanoni, Roberta Paladini
Language: 
Country: Spain, Italy

Also known as: Los viajeros del atardecer, Az éjszakai utazók, Trelles diakopes gia agourous penintarides
Description: In an Orwellian future elderly people are required to move to "retirement villages" where every few months a lottery is enacted: winners are eligible to go to an all-expense-paid cruise trip. But none of the winners ever comes back, and village guests start to suspect that this is, in fact, a ploy to eliminate them.
Orso and Nicky, a married couple, are newly assigned to one of such villages, where they both end up having extra-marital affairs. Orso discovers that his lover, a village worker, is in cahoots with a secret organization trying to save the elderly from extermination, while Nicky is selected for a "cruise".
Screenshots
Download