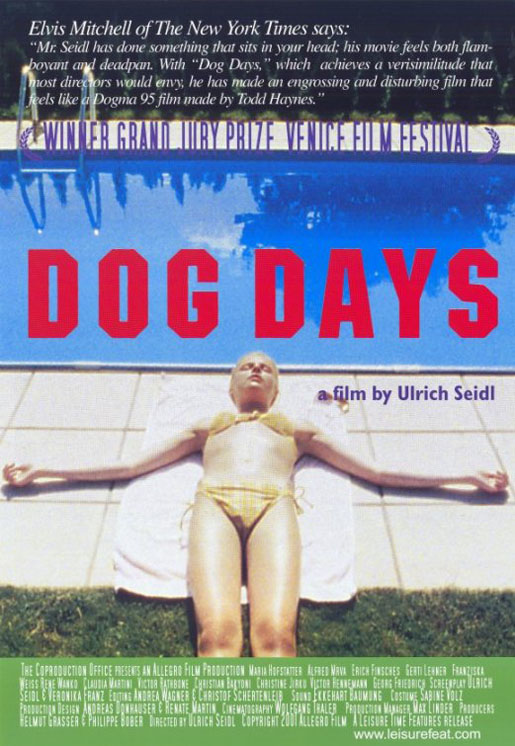 Year: 2001

Duration: 02:02:02
Directed by: Ulrich Seidl
Actors: Maria Hofstätter, Christine Jirku and Viktor Hennemann
Language: German | Turkish (English subs)

Country: Austria

Also known as: Dog Days
Description: Dog days are down on a suburb of Vienna, sandwiched between freeways, huge hypermarkets and new private villas. Days flowed lazily. Melted asphalt, melted bodies, and the people will not accept anything other than shorts and bikinis. At night, they try to forget themselves in alcohol and sex, but it only leads to outbursts of rage and violence. No place to hide from the stifling heat. Voltage increases with increasing temperature. Melted brain are out of control of their owners, turned into crazed savages.
Review: The film "Hundstage", directed by Ulrich Seidl be considered one of those movies that will not do as good or harm to the environment of society. This pattern can be attributed to the pointless, and with a hint of a simple absence of the user genius.
That the director wanted to show the light of corruption, violence and stupidity of some individuals? Perhaps this might sound corny, how European (that is, not the other) society destroys itself, destroys itself as a nation, and in general people are dogs that eventually kick the bucket (the name of the movie you had to say, if you do not forget it).
Screenshots:
Download: