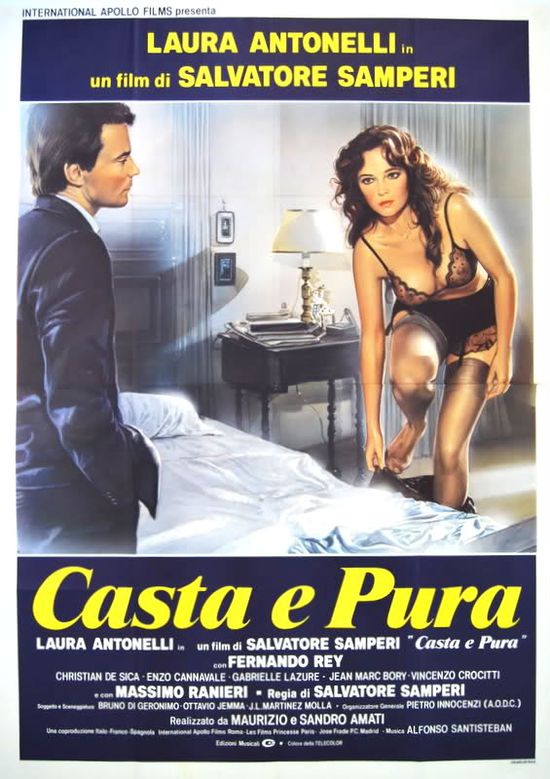 Year: 1981
Duration: 01:24:01
Directed by: Salvatore Samperi
Actors: Laura Antonelli, Fernando Rey and Christian De Sica
Language: Italian

Country: Italy

Also known as: Agni kai ithiki, Casta y pura, Chaste and Pure, Oi fantasioseis mias parthenas, Rosa, Rosa chaste et pure
Description of Casta e Pura: Beautiful rose is a nice and intelligent girl. But why there aren't any men? All because of a vow of chastity, this Rose before his mother's death.
Caring relatives helped rose to sin, furnish this long-awaited event as a pagan ritual. Promises, promises, vows – all this remained in the past. Rose was a real bitch and does not regret about the incident. But sorry about it all her relatives!
Critics' One of the lowest point touched in recent months by Italian training film that was once said of the author, another stick of willing-ravaged Samperi, which challenge paired with Laura Antonelli (she also starred in The Eroticist), hopes to repeat the success of a hire obtained with "Malizia" and "venial sin".
Screenshots:
Download: