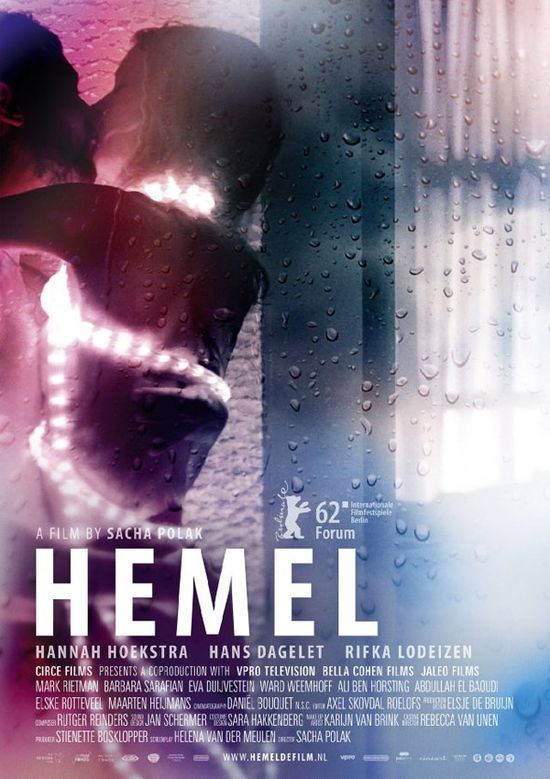 Year: 2012

Duration: 01:19:45
Directed by: Sacha Polak
Actors: Hannah Hoekstra, Hans Dagelet, Rifka Lodeizen
Language: Dutch with no English subtitles.

Country: Netherlands

Also known as: 
Description:

In his debut work of Sacha Polak lot of time on the visual side of the image, which reflects the different States of the heroine, but also creates his own style, quite sharp Frank, in the quiet moments accompanied by catchy melancholic music, reminiscent of the disconnected wires and emptiness they formed. This was all very easy to burn through, because the style is not universal and in itself has not so strong a charge of attractiveness, but the Director made the right move in terms of the selection of the main actress, which simultaneously reminds explosive young Englishwoman Kai, Scodelario and more calm and adult American Brit Marling. Hannah Hoekstra has thereby "charge attraction", which is so necessary to involve the viewer in this complex and not always a pretty story, but also reflects the author's ideas about the transition from one state to another, with preservation of certain common denominator. Hannah is able at one point to seem slutty, another love, the third is doomed, but at the same time, staying for the viewer innocent that depict very not easy, given that the most controversial passages inserted in the beginning of the movie and have to work with the first impression, which is not always positive.
"Hamel" tailor the principle of the album, which pieces gives an idea of the most epoch-making character of the heroine moments in uncertain periods of time, like you see pictures of a stranger and realize that he had an important, but lack the precise chronology and answers to some questions that arise in the course of the study. The only difference is that the film touches more intimate events that are not VivaCell to the public, being more honest with the viewer than a photo album of someone you never knew. Almost all of the passages is an important character – the father of the heroine, without which even with charms Hannah wouldn't work. This character helps us understand the girl with the "heavenly" name Hamel, which deprived the mother denies any femininity, filling her absence brutality of casual relationships. Sacha Polak shows us how the immaturity of the heroine appears, due to which it is nourished and where are the legs, while not distracting backgrounds or long conversations. The result is a film with an infectious female image, interesting design, visual design and idea, which is not a supernova, but well uncovered, and all other deficiencies smooth out the above-mentioned advantages.
Screenshots:
Download: