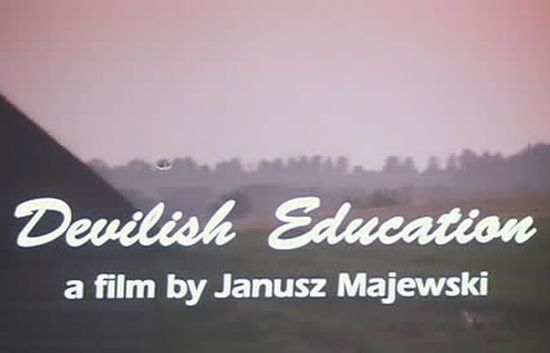 Year: 1995
Duration: 00:28:54
Directed by: Janusz Majewski
Actors: Renata Dancewicz, Marek Kondrat, Anna Dymna
Language: Polish
Country: Germany | Poland
Also known as: Erotic Tales II | Diabelska edukacja (original title)
Description: Gosla is an innocent young milkmaid of great beauty. One hot summer day she takes a bath at the isolated river that runs near her house, without any concernes or clother…
But the next day a painter appears on the place she tends the cattle and show her a drawing of the previous day, with her completely naked.
She is fearful at first, but as he shows her the pleasures of high society, she starts to trust him, and falls for his charms, beginning a very erotic relationship.
But the man, fully dressed in black, is not simply a man, and the temptations come with a price.
The very sensual protagonista, Renata Dancewicz, would appear as the cover of Playboy just the next year. One can figure that the beautiful photography of this short and its great eroticism had everything to do with that accomplishment.
Review of Devilish Education movie: In a small village lived a beautiful girl Malgorzata. Every day she herd of cows on pasture. One day she meets a mysterious artist in the field,«wanderer», which is taken to teach the art of young beauty of love and life science complex in the modern world…
Once again, thank you for the release of Regina Ziegler good not only erotic, but the eroticism of the film.
Question: what dreams sexually mature woman with a rich imagination, every day for a few hours of leaving the cows to a deserted field?
Janusz Majewski gives a better answer to this question: it is a dream – versed in matters of love and imperious man, ready to realize all her secret desires …
… Yes, every woman is sitting a devil …
Screenshots:
Download: