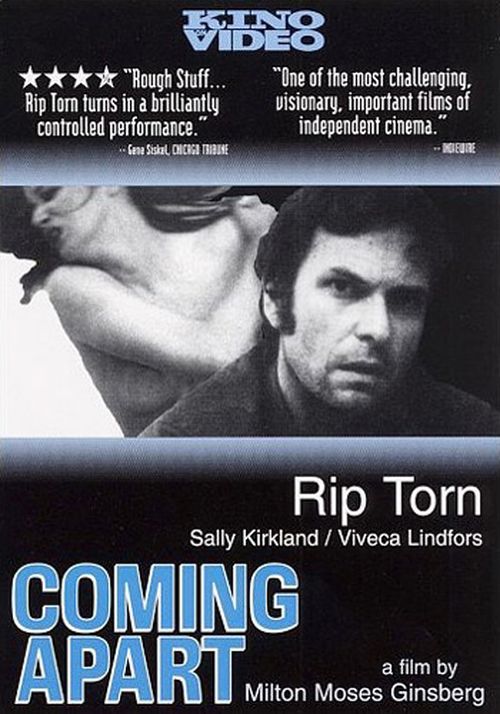 Year: 1969
Duration: 01:51:29
Directed by: Milton Moses Ginsberg
Actors: Rip Torn, Sally Kirkland, Robert Blankshine
Language: English
Country: USA
Also known as: 
Description: This provocative film seems improvised, though filmed strictly scripted. Rip Torn is excellent as a psychiatrist, secretly taking pictures of their patients during consultations and sex. Dark tight erotica and frank confessional art cinema has never so closely connected. Ultimately, the protagonist of perverted pleasure watching his own personal testimony decay.
Review: This one is one of my favourite films no one else seems to know about. This one NEEDS to be found. The idea can seem gimmicky: a guy (Rip Torn!) is filming his own breakdown in his classy new york flat while making out with some chicks and throwing a party. The chicks (Sally Kirkland, Viveca Lindfors etc) are really awesome, but mr. Glazer is going nuts…
So the camera only moves when our protagonist moves the camera and he is the only one to know about it's existence. Though very high on concept, the film is not a loose warhol-like experiment but actually a great watch although the sexual encounters are mostly unclimactic! Music is credited to "Francis Xavier" who I've read somewhere would be someone from Jefferson Airplane, topless dancing to fuzzed out rock while glazer loses his head. I was surprised that I couldn't find a copy on the web, but here's a rip straight from the oven!
Screenshots:
Download: