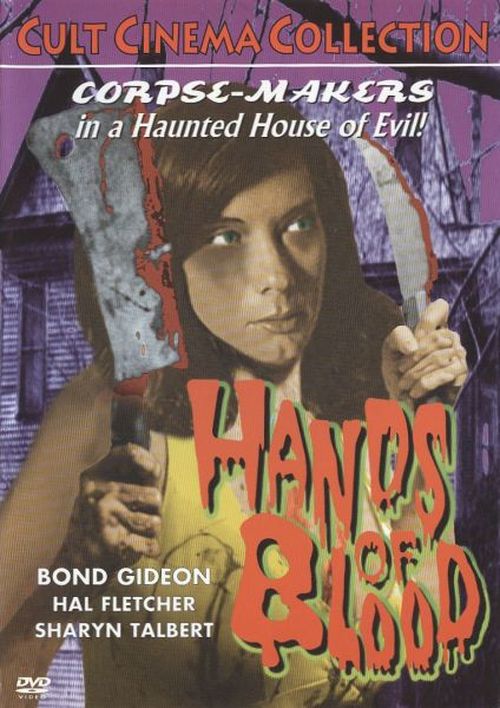 Year: 1974
Duration: 01:10:20
Directed by: Perry Tong
Actors: Hal Fletcher, Bond Gideon, Sharyn Talbert
Language: English
Country: USA

Also known as: Hands of Blood
Description: "The atmosphere is delightfully sleazy, the surprisingly good music is straight from a honky-tonk… a wayward winner… Thorpe tackles and starts molesting Diana, and she likes it!" – Jeff Frentzen, Dark Waters
Hands of Blood was released theatrically as Stepsister and later as The Texas Hill Killings. Its star is Bond Gideon, from "The Young and the Restless," and featured on a recent E! Entertainment television documentary on the popular soap opera.
This Bonnie and Clyde of small independent American films was all shot on location in Texas in an area suited to its seamy/steamy story and influenced by Hitchcock's Psycho.
Two strange sisters live in an old dark mansion and take strange men to bed and slaughter them. Instead of planting trees, the women bury the men in the front yard of the house.
Director Perry W. Tong has a vision for the slimy side of life, and this film presents that in a manner that only a low-budget film can. Fans of the offbeat and perverse will enjoy Hands of Blood for its bizarre characters and horrifying scene.
Screenshots
Download