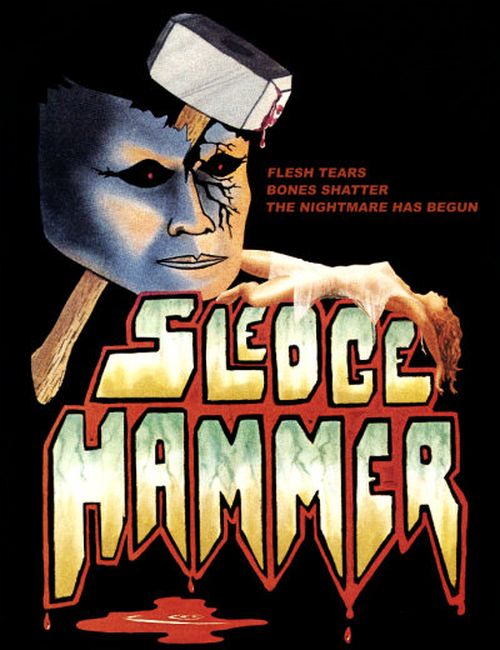 Year: 1983
Duration: 01:24:54
Directed by: David A. Prior
Actors: Ted Prior, Linda McGill, John Eastman
Language: English
Country: USA
Also known as: O katapeltis
Description: A rare slasher that is notable for a couple reasons. It was one of the very first shot on video horror movies made for the home video market. One of the first but certainly not the last. Many others would follow the lead and produce cheap shot on video horror movies in hopes of capturing a piece of the exploding marketplace.
The other thing Sledgehammer is known for is being the debut of the Prior brothers. David behind the camera and Ted playing the heroic beefcake lead. I know this place is no stranger to the marvelous wonders of the Prior phenomenon and this is your chance to see where it all began.
The storyline is pretty basic, if not more than a little weird. A group of young friends hang out in an abandoned country home that was the sight of brutal murders years before. An adulterous woman locked her young son in a closet in hopes of getting some alone time with her lover. Someone wasn't wild about the idea and chose to voice their displeasure with a large sledgehammer.
Now our group of young party animals are in the house doing what party animals do best – drinking, smearing food on one another, calling up homicidal spirits with a creepy seance. Yeah, you know where this is going. It isn't long before they are being killed off by a sledgehammer wielding maniac who is none to pleased with their presence.
The first time I watched Sledgehammer I wasn't wild about it but I enjoyed it a great deal the second time around. There are flaws of course but you can see the talent shining through if you look a little harder. The scene transitions, the way some of the shots are framed hint at what was to come from David Prior. Ted is very likable in his role as well. I was surprised by how well he did with it.
Review:
Screenshots:
Download: