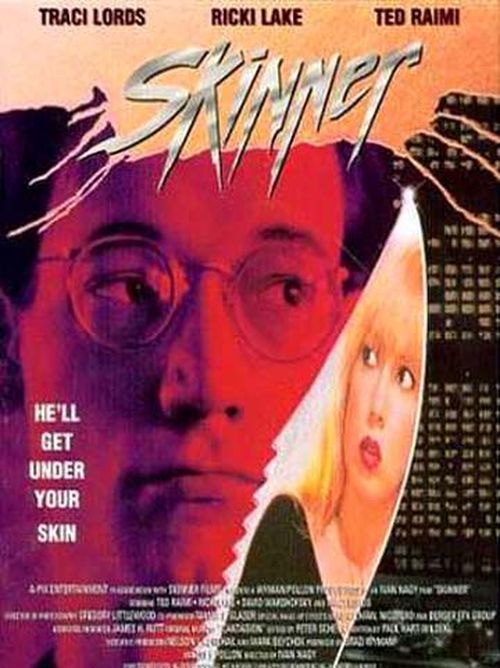 Year: 1993
Duration: 01:27:50
Directed by: Ivan Nagy
Actors: Ted Raimi, Ricki Lake, David Warshofsky
Language: English
Country: USA
Also known as: Skinner – O Mutilador
Description: He will get his. Retribution is on the trail of Dennis Skinner, Dennis – Mutilator…
Review: Among the vast number and variety of horror films and thrillers about maniacs are rare paintings whose purpose is looking to dip into the spiritual condition of insane killer. Usually such works are not focused on the ordinary spectator, and are designed for fans of savage massacre of shock and violence. It is similar to the movie and the movie "Skinner" is not very well-known director Ivan Nagy.
The plot tells the story of a crazy maniac Dennis Skinner, a seemingly regular guy who is not the first killing of women, removing them from the scalp. After that, like the famous picture of the psychopath "The Silence of the Lambs", puts on a woman's skin and runs through the city, finding themselves in this kind of pleasure. Naturally the formation of the personality of such a perverted killer influenced trauma as a child, she's the love of Skinner explains to wearing human skin.
Skinner is the opposite of the main kind of a girl named Heidi, had once been a victim, but somehow escaped the sad fate of the others. After meeting with the killer on her body were horrific injuries, and now possessed with a desire for revenge, she tries all sorts of ways to find the offender, sometimes resorting to brutal violence against innocent people. This forces the viewer to understand that there is almost no difference between what a serial killer and the victim.
Screenshots:
Download: