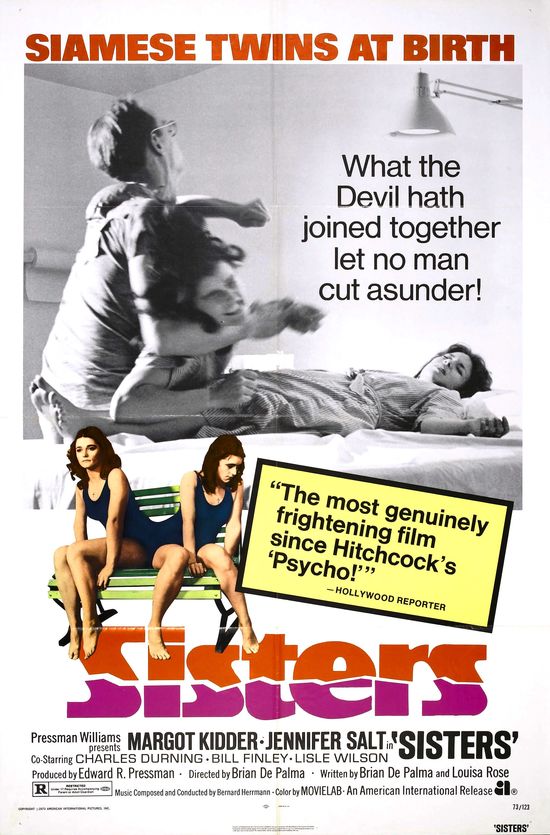 Year: 1973
Duration: 01:32:36
Directed by: Brian De Palma
Actors: Margot Kidder, Jennifer Salt, Charles Durning and William Finley
Language: English | French
Country: USA
Also known as: Hermanas, Soeurs de sang, Blood Sisters, Le due sorelle
Description: The plot is tied around the sisters – Siamese twins who were separated at a Mature age. They are very very different, these sisters…
Review: Yeah, very, very different these sisters… I did enjoy the Movie. This despite the fact that it was filmed for a long time, now already removed. So filmed De Palma (Dressed to Kill and House on Sorority Row films), which is now so too does not remove. And this is his unique style. The plot of the film is original, I hadn't seen before. I was wondering is what it's all over. Yes, this film is clearly traced «under Hitchcock, but I don't see anything wrong with that.
It may seem that the film is naive, but do not forget that then was 1973, and at the end of 2008. Naturally, all would be naive. I'm confident that when the film came out it was very scary.
In General, I advise to all fans De Palma and Hitchcock. Should interest.
Screenshots:
Download: