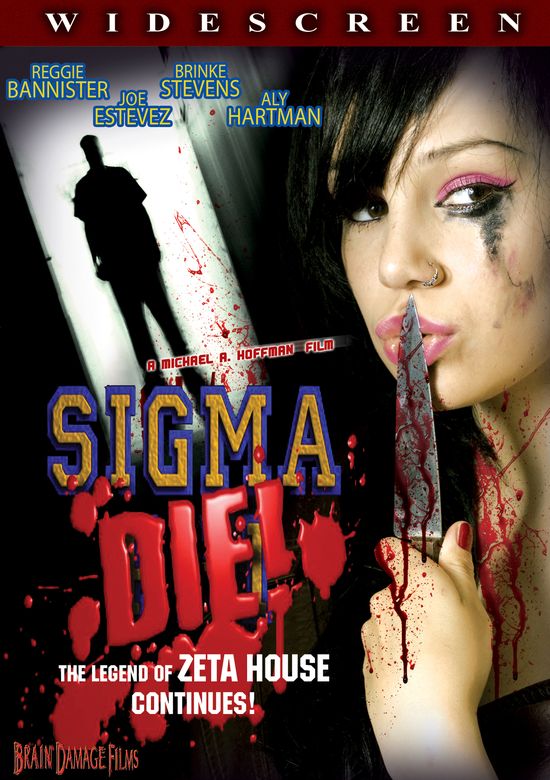 Year: 2007
Duration: 01:15:25
Directed by: Michael Hoffman Jr.
Actors: Joe Estevez, Reggie Bannister and Brinke Stevens
Language: English
Country: USA
Also known as: n/a
Description: Hell night. 1985. On a small,midwestern college campus, four men are executing a very important rite of passage. The panty raid. But something goes terribly wrong and one is left behind to fend for himself, thus beginning the legend of Zeta house. Now, more than two decades have passed, and we find five "Zeta" girls renting an off campus property for summer vacation. They are not alone. Crashing the party is their house mother, two disturbing caretakers and a group of beer swilling, wise-cracking frat boys, along with someone who is on the outside watching, waiting for their chance to join the fun! 
Review: I found this movie to be pretty funny, in a sickening kind of way. It's definitely the type of movie that isn't so out there as to be not appropriate for watching while drinking with the guys on a weeknight, but it also has its moments where the sheer ridiculousness of the plot, cheesy "special effects," and gratuitous nudity-at-the-drop-of-a-hat combine to give it an overwhelming scent of explotation cinema.
In a few words, this is basically a Sorority House Slasher flick from the 80s updated with the cosmetics and clothes of the 21st century (no high-waist jeans, instead, bikinis!), "brodawg" stereotypes rather than jocks, and a costume/fake wound department sourced entirely from Wal-mart's November 1st Halloween clearance aisle.
Screenshots:
Download: