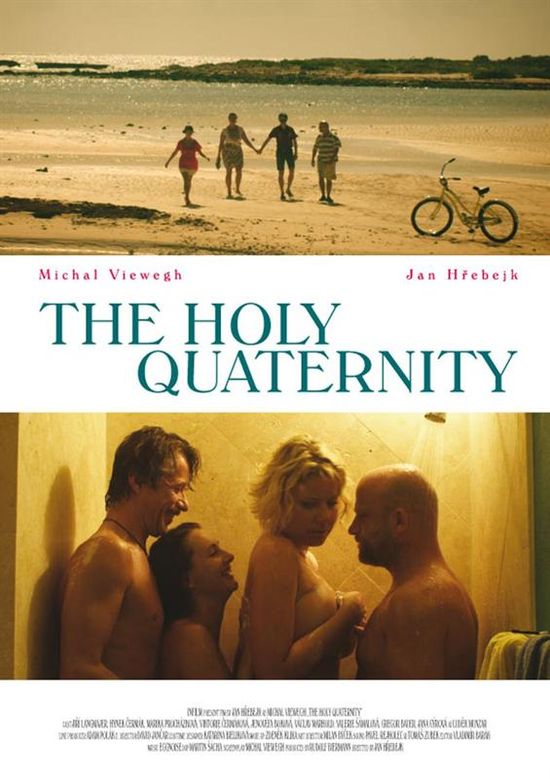 Year: 2012
Duration: 
Directed by: Jan Hrebejk
Actors:  Jirí Langmajer, Marika Sarah Procházková, Hynek Cermák, Viktorie Cermáková, Ludek Munzar, Jana Gýrová, Jenovéfa Boková, Václav Marhold, Valerie Sámalová, Gregor Buaer, Oliver Cox, Jirí X. Dolezal, Tomás Jeres, Lenka Mrázová, Pavel Och
Language: Czech
Country: Czech Republic
Also known as: Svatá Ctverice, I Agia Tetras, Swieta czwórca, The Holy Quaternity
Description: A tad similar to Bob & Ted & Carol & Alice (1969), the story revolves around two middle-aged couples. Vítek and Ondra are co-workers, neighbors, and long-time friends.. and ironically, both men sex lives are suffering. Along with their wives, Marie and Dita, they decide to take a trip to the Caribbean Islands were they decide to add a new level to their relationship.
"The movie follows two couples, old friends, and, concurrently, the neighbors — the owners of a duplex in half, living in perfect harmony. The lives of two families reminds idyll — the wives of the main characters — Mary and Dita — friends do not spill water, but the children of teenage single pair meet with their peers from neighboring families. The only thing that prevents full happiness: unbearable, terrible boredom in bed."
Screenshots:
Download: