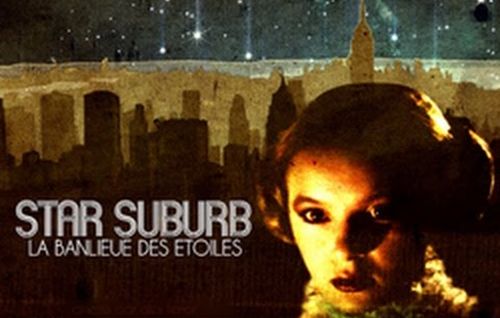 Year: 1983
Duration: 26:58
Directed by: Stéphane Drouot
Actors: Caroline Appéré, Marcelle Turlure, Remy Giordiano
Language: English, French (English Subs)

Country: France
Also known as: –
Description: A sci-fi short flick that is set around a a group of housing blocks that are arranged by nationality. Here, a young French girl live, lives with her aunt, brothers and a mutant cat.
The film depicts a dreary day in her life as she potters through her narrow cramped dwelling while day dreaming. Meanwhile, a spaceship hangs by her window shining a spotlight on lucky potentially lucky winners who participate in a strange radio contest.

Star Suburb is a cult sci-fi short film directed by Stéphane Drouot. Gaspar Noé is a huge admirer of this film, as a matter fact Drouot is the guy speaking to Nahon in the beginning of Irréversible. Noé also made a short film about Drouot: Intoxication.
Screenshots
Download
Star suburb: La Banlieue des Etoiles