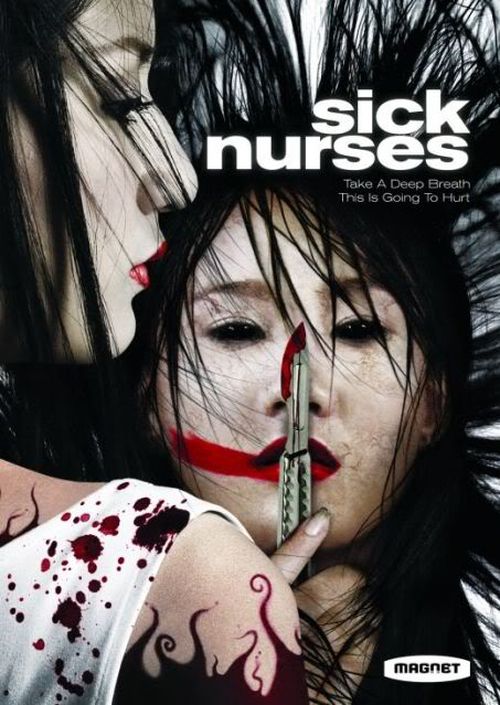 Year: 2007

Duration: 01:21:53
Directed by:  Piraphan Laoyont, Thodsapol Siriwiwat

Actors:  Chon Wachananon, Wichan Jarujinda, Chidjan Rujiphun

Language:  Thai (English Subs)

Country:  Thailand

Also known as:  Suay Laak Sai

Description: This stylistic Thai horror flick  delivers chills and gore from start to finish. Six sexy nurses are terrorized by the vengeful spirit of their slain co-worker, who uses anything and everything sight, including cell phones,possessed limbs, surgical equipment and even a pickled fetus to torment, murder and brutally dismember the devious nurses responsible for her death. This is definite must for fans of supernatural horror and gore flicks.
Review: The main characters – some of the nurses and a young doctor. Once that bizarre company, for no that kills employee of the hospital. Even before he could get rid of the corpse, girls continue to have fun in my clinic, where, by the way, it seems, no, not one patient (strangely, however). Has passed seven days after the murder, the nurses continually make fun on this subject, that, well, it's time, when the deceased should go back and take revenge.
Not hard to guess that is exactly what happened. Nurse rises from the dead and avenges his friends very diverse ways.
By the way, personally I view this masterpiece inspired curiosity in these murders, and all because I trusted the recommendation of a friend, who claimed that the torture Thai Patients of the nurses will be stronger native «Saw». Wanted to believe in it, but after watching this film, I doubt that someone frightening plastic arms and legs, floating in litres, clearly fake «blood».
You may also find some others Thai flicks, like Tai Hong or Zombie Sexy Girl
Screenshots:
Download: