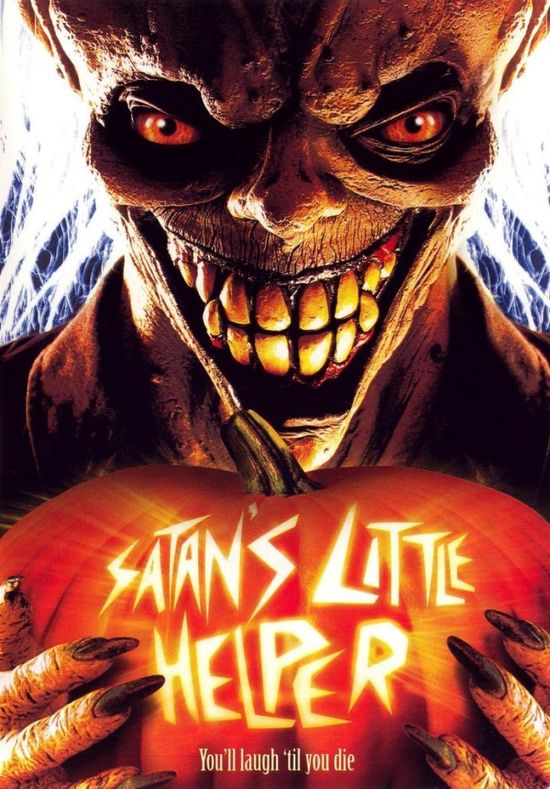 Year: 2004
Duration: 01:36:00
Directed by: Jeff Lieberman
Actors:  Alexander Brickel, Katheryn Winnick and Stephen Graham
Language: English
Country: USA
Also known as:  Au service de Satan | Halloween killer | El aprendiz de Satanás
Description: It's Halloween once again, and 10-year-old Dougie Whooley (Alexander Brickel) is looking forward to the best time EVER this year trick-or-treating around his small New England island community.  He's got a favorite new video game called Satan's Little Helper, and after misinterpreting some comments by his mother (Amanda Plummer, who participated in such wip film as Freeway) about the nature of evil in the world  he's convinced that Satan himself might just be around in person this year.  And when he discovers a silent, mysterious masked man creating what appear to be the most realistic Halloween decorations he's ever seen, it's a natural conclusion that this is the Big Guy himself – and Dougie's just eager as can be to help out.
The thought that the man in the mask MIGHT actually be a psychopathic serial killer with a playful sense of humor who is just starting his yearly rampage never even crosses the naive kid's mind, and he promptly invites the maniac home to meet his mom and sister (Katheryn Winnick), as well as his sister's new boyfriend (Stephen Graham), before teaming up with the quick-witted psycho to begin a night of terror and death across the small island town.  Trick or treat!
Review: From the unique mind behind such psychotronic masterpieces as 'Squirm', 'Blue Sunshine' and 'Just Before Dawn', this one is another instant Jeff Lieberman classic and maybe my favorite thing he's done so far.  Takes about 20-30 minutes to really get rolling, but if you cut it some slack starting out it's got some great twists and turns as well as some highly quotable lines of dialogue and tons of sick humor and some laugh-out-loud funny moments.  Managed to keep surprising me with some unexpected change-ups in tone as it went along in addition to being thoroughly entertaining.  Well recommended, this one is pretty great stuff from an experienced director not quite like anyone else in the business.

Screenshots:
Download: