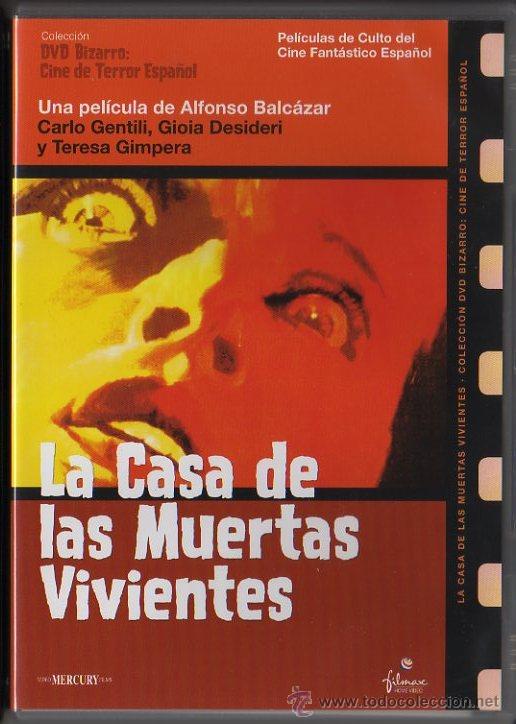 Year: 1972
Duration: 01:26:56
Directed by: Alfonso Balcázar
Actors: José Antonio Amor, Gioia Desideri, Osvaldo Genazzani
Language: English

Country:  Spain | Italy

Also known as: An Open Tomb… An Empty Coffin, Il cadavere di Helen non mi dava pace, La noche de una muerta que vivió, Las noches del escorpión, Night of the Scorpion, Una tomba aperta… una bara vuota
Description: Alfonso Balcazar, more known for his Spaghetti Westerns, made this neglected gem which it´s an strange mix of Giallo, EuroSpy B genre and Melodrama in the tradition of spooky houses sub-genre. You know, those houses where everything is fucked up…
Never released in USA. I ripped from a PAL DVD without subs and decided to make the subs for the folks here.
Language is the original spanish.
The movie "Night of the Scorpion" was censored in Spain, as many other films were at the time, and his fully uncut version was never released on DVD.
Imdb says that this movie, apparently, lacks 5 minutes from the original runtime. I really don´t know.
The most known version of this movie was a VHS of 80 minutes, so this is an improvement in great widescreen quality, subs and runtime 😛
The sound quality of the DVD is poor and noisy. In some parts it´s a little bit saturated, you can feel the damage of the original print in it. This imperfections never distract enough and the viewing is very enjoyable all the way.
Review: Cold autumn cemetery, sad people, frozen at the fresh grave of a young woman who died tragically; gloomy old house, which will have to come back alive – the first picture frames Spaniard Alfonso Balkasara evoke sadness. From now on, this house will become the home of the living dead, because the death of the mistress in it something unseen changed, moved and nothing will never be as it was. And the hero of the movie trying to forget the past Oliver, married again and brought his young wife to his estate will only lead to more suffering and misery of the new. Because of his living dead do not miss …
Dark and otherworldly, misanthropic philosophy that permeates all of space and viscous leisurely psychological thriller. Only in the last half hour of screen time events will develop in some way, and before that directed the writers are trying to meticulously recreate the suffocating atmosphere of the house, which threatens to bury a young Helen, not only metaphorically, but in the truest sense of the word . She feels a constant threat to their lives posed by all the inhabitants (or rather, inmates) at home: her husband's sister Jenny, his young stepmother, Ruth and even a maid Clara. All of them, for whatever reason the new hate his brother's wife, stepson, master … And all they could wish for the death of his previous wife. Oliver himself drunk from morning till night, and almost fell out of real life, turning into another "living dead", living in this house.
Screenshots:
Download: