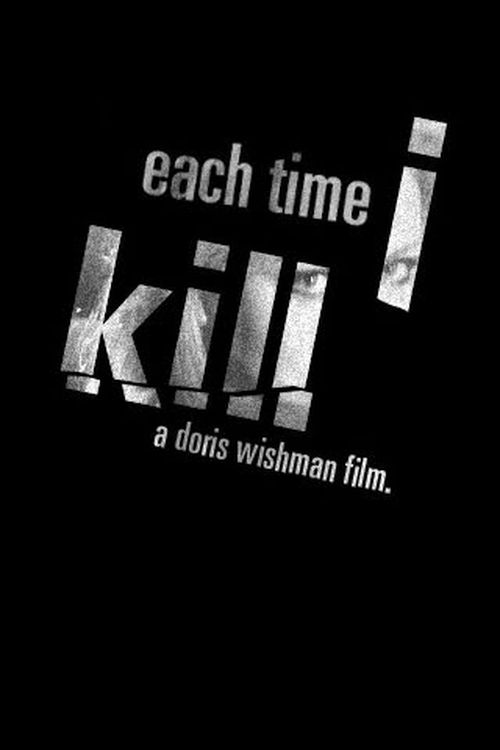 Year: 2007

Duration: 01:22:55
Directed by: Doris Wishman
Actors: Tiffany Paralta, Rob Vidal and Lisa Ferber
Language: English
Country: USA
Also known as: Each Time I Kill
Description: A shy high school senior (Paralta) finds a magic locket that will allow her to trade one physical feature with anyone she murders.
Here it is! The last movie in the illustrious career of Doris Wishman (Amazing Transplant and Devil's Bloody Playthings), the Queen of Exploitation. Cameos by the B-52s Fred Schneider, Prince of Puke John Waters, and Scream Queen Linea Quigley. Also some nice behind-the-scenes footage of Doris in action!
While Dorian Grey had a portrait in the attic Ellie Saunders has a mystical locket that allows her to redefine her appearance.  The locket gives her the power to assume a body trait of any victim that she murders and murder she does.  Hey what could go wrong?
Doris Wishman extends her film range by actually shooting outside of an apartment in this inconsistent exploitation effort but her failure to grasp the digital video medium results in a film that fails to embrace her originality by a complete lack of shadows and feeling that she could create so well in black and white.  Where Wishman's earlier efforts demonstrated a sense of tension and levels of integrated plot Each Time I Kill seems out of place as a 60's or current exploitation piece as it depends solely on the story without the photography that Wishman was known for.
Overall the film is no worse but no better than the current 'make a movie over the course of weekend' efforts but I would have expected that what will probably be WIshman's swan song to have at least paid more homage to her effort, given that she was providing the content. Quick note of neat; note Scream Queen Linnea Quigly as Aunt Belle.
Screenshots:
Download: