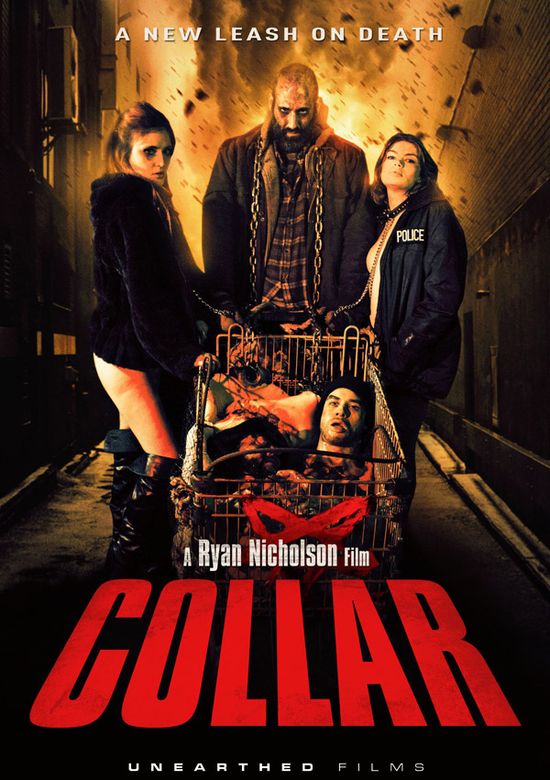 Year: 2014
Duration: 1:11:31
Directed by:  Ryan Nicholson
Actors: Nick Principe, Aidan Dee, Mihola Terzic           
Language: English
Country: Canada
Also known as: –
Description: Collar revolves around a psychopathic killer called Massive who roams the dark alleys pushing a shopping trolley looking for prey. His prey usually consists of runaways and prostitutes whom he savagely rapes and murders. One such prostitute manages to escape his clutches and alerts her pimp who rounds up his thuggish friend and sets out looking for Massive.
Meanwhile, a couple of friends are hoping they're onto the next big thing by recording brutal fights that they pay and encourage between homeless men and other bums. They're hoping they can cash in big time with the footage – so imagine their glee when they chance upon Massive and the possibilities of recording real rape and murder. An argument ensues between the two when they discover that Massive's newest victim is a lesbian cop whom he takes particular interest in tormenting and torturing. One of the friends kills the other hoping to keep the loot from the sales to himself.
In the meantime, the pimp, the prostitute and the kidnapped cop's lesbian lover arrive on the scene while Massive goes on a  murderous rampage.
Screenshots
Download